French Bulldogs are popular pet choices because they are sweet and loyal, not to mention the perfect size for all house types and family sizes.
While they have a large personality packed inside a small body, they do require a lot of care. French Bulldogs are a breed that come with many health concerns to watch for, but their nose is the root cause of many of them.
Dry Nose and Peeling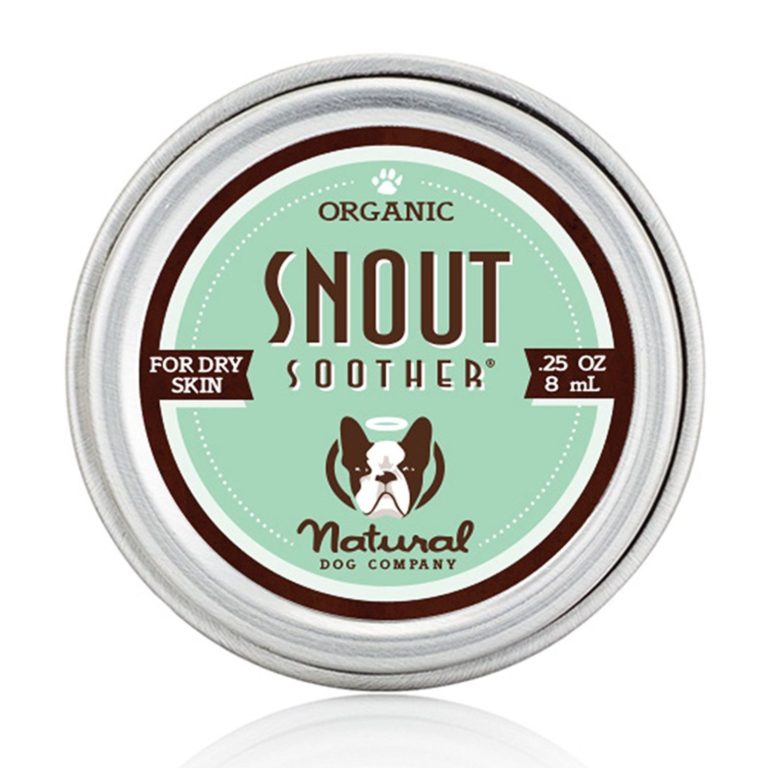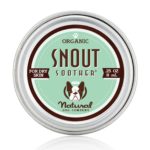 Unfortunately, nasal hyperkeratosis is a very common problem for French Bulldogs. This condition causes a protein overgrowth and leads to a dry nose that will eventually crust and peel if not cared for properly.
The peeling occurs when the keratin has grown too much, becomes hard, and then flakes off. This can be prevented by moisturizing your dog's nose with specialty oils. Lotions specifically designed for dogs and containing coconut oil, Shea butter, and other oils will keep the nose in optimal health by moisturizing the skin for hours after application.
The Snout Soother vegan dog balm is a great way to soothe your Frenchie's chapped nose. It is fragrance-free and has organic ingredients.
Breathing Problems and Soft Palate
French Bulldogs have an elongated soft palate which hampers their breathing ability, and most dogs will compensate by breathing through their mouth instead of their nose.
They may develop Brachycephalic Respiratory Syndrome because of their short noses, so owners will want to keep an eye on them when their lungs are being taxed. Warning signs can include snoring, snorting, or loud breathing. However, they may get so bad the dog will gag or cough while doing heavier exercises.
Finally, the breathing issues will complicate any surgery that your dog may have to have during his or her life, including spaying or neutering. Along with the soft palate reducing the amount of air the breed can take in, it will also increase the amount of mucus produced. This may cause the dog to choke while eating or drinking, so food time should be monitored.
Smell
As stated above, the French Bulldog is prone to having a nose that can crust over. In addition to this crust, the snout is pushed in so there are flaps of skin that can be a breeding ground for bacteria growth.
Skin fold dermatitis is extremely common for this breed and if an odor is noticed, a veterinarian should be consulted. There are creams and ointments that help control the bacteria and fungus that have overgrown. However, your veterinarian may also prescribe some shampoos that can be used on a regular basis to keep the number of bacteria under control.
Nasal Discharge
Bulldogs are extremely prone to environmental allergies because of their shortened snout. It is common to see a clear discharge from the nostrils. If the allergies seem to be bothering your pup, allergy medication can be prescribed, as well as food that helps decrease aggravating the current allergies. However, it is vital that you keep an eye on the color of the discharge because infections are possible. If the discharge has a yellow or green color, then a veterinarian should be consulted.
Care for French Bulldogs Nose
Owning a French bulldog requires a lot more care than other breeds. To give your dog the best chance at avoiding nose problems, owners should be willing to apply ointment on the nose daily, as well as making sure you watch for any hardship of breathing.
When you bathe your dog, make sure you are cleaning under the folds of the skin, and drying in between as well. It is also wise to clean the folds with hydrogen peroxide to kill any bacteria and prevent an infection from growing.
Should Surgery Be Considered?
Soft palate surgery is an option for French Bulldog owners. However, due to breathing complications that can arise from surgery, it is best to be certain that the surgery is necessary. Talking to your veterinarian and regular check-ups will help owners get a better idea whether preventative surgery should be considered.
Soft palate shortening is a quick procedure that brings fast results but may be unnecessary if the owner keeps up with the maintenance required.
Another surgery that is an option for Frenchie owners is a Stenotic Nares repair. This surgery widens the Stenotic Nares to increase the amount of airflow that the dog gets through the nose. The time when surgery should not be avoided is when the dog is unable to breathe, chokes regularly while drinking or eating, or infections become a regular thing.
Conclusion
If you decide to own a French Bulldog you will likely be required to keep up with a number of different maintenance challenges. They are more prone to health issues, but with proper maintenance and care, they make great pets. Keeping the nose moistened and clean prevents a majority of the breathing problems the dog may encounter. However, finding a good veterinarian that understands the health needs will help you decide if you should be concerned and contemplate surgery to offer your dog an easier time breathing.
Will is the proud co-owner of Frankie, a Female Brindle French Bulldog, with his wife Michelle. We share our Frenchie experiences with the world to help health-conscious French Bulldog owners who want a happy, healthy, and long-living dog.