We all love our Frenchies, so the last thing we want to see happen is for them to get sick.
Unfortunately, French Bulldogs are synonymous with health issues.
Due to their flat-faced structure, hereditary bone conditions, susceptibility to allergies, and a number of other underlying factors, your life as a Frenchie owner can be riddled with visits to the vet.
That's not to say that the health issues outweigh the good times, but if you are thinking about becoming a Frenchie owner then you need to be aware of what you are up for.
The rest of this article will take a look at the most common French Bulldog health issues.
Due to a short nose and scrunched face, French Bulldogs tend to snort, wheeze, grunt, and snore more than other dogs.
This may be something that you find endearing about the breed, but this smaller airway can present a problem if your dog catches a cold or becomes congested.
Another common French Bulldog health issue is that they're more prone to overheating and heatstroke compared to other breeds. Since dogs don't sweat, they help to lower their body temperatures through panting. The airway of the French bulldog is smaller, therefore they don't get the same benefits from panting. Be aware that a warm day isn't the only contributor to heatstroke and excessive amounts of exercise and overexertion, in general, can play a part.
The best remedy is to spray your dog with a cool mist to help reduce their body temperature. Never leave them in the car unattended. Think about buying a kids pool for your home. And keep water on hand at all times when you're out and about!
Eye and ear problems
Even though the French Bulldog is one of the healthiest of all the Bulldog breeds, they still experience some of the same health issues.
Due to additional exposure to the surrounding environment, yeast infections of the ears are a frequent problem that Frenchies are prone to developing. If they are left untreated, it can result in deafness or other issues.
Hereditary deafness is also quite common, and it's generally discovered when they're puppies. Your vet can perform a hearing test to see if your French Bulldog suffers from this condition.
Frenchies also experience quite a number of eye problems. One example is where the eyelashes can become inverted and irritate the eye itself. This condition is known as entropion. The only way to treat this condition is through surgery, otherwise, the dog may suffer from chronic eye infections.
Since the French Bulldogs eyes protrude from their face, the eyes can also easily become scratched. This can lead to corneal ulcers and other eye problems. So if you spot excessive blinking or irritation of the eyes, go to your vet!
Finally, cataracts in the eyes can develop as your dog ages – just like any dog. This is something that you should watch out for to prevent blindness.
Allergies and food sensitivities
Unfortunately, French Bulldogs have a genetic predisposition to several environmental allergens. This can result in them having dry and itchy skin. In more severe cases, your dog may develop swollen glands or hives.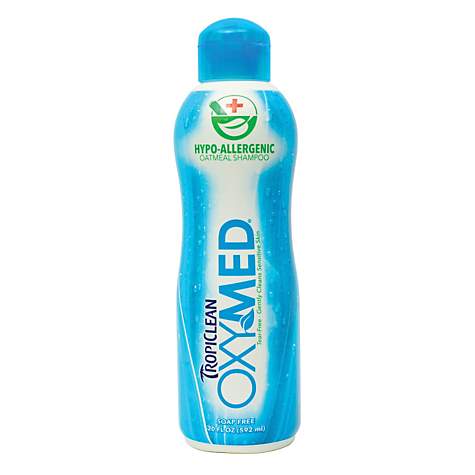 Using a hypoallergenic shampoo or one that contains oatmeal can help to relieve some of the discomfort associated with the condition. Or in some cases, your vet can administer a steroid injection to reduce the histamine response to the environmental allergens.
As well, your Frenchie may develop food sensitivities. These can be difficult to diagnose since the symptoms are similar to environmental allergies. Some of the more distinguishing features of food sensitivity are that your dog may suffer from extreme flatulence. However, having excess gas is common for this breed due to the fact that they inhale a lot of air while they're eating. Pairing this symptom with diarrhea, vomiting, and abdominal pain may be a sign that it's time to switch brands of food.
Heart disease
Poor heart health is something you should be aware of if you own a Frenchie. There are two types of heart problems that you need to be concerned about in this breed. Heart murmurs, which can generally be detected during the puppy years, and heart or valve disease.
The second type is similar to what people suffer from as they get older. It's essentially a heart condition for your dog. It can be brought on by lack of exercise and poor diet. However, some dogs are more genetically prone to develop heart disease than others. This is why it's important to monitor your dog's weight, make sure that they get enough exercise, and that they eat right.
Look for brands of dog food that are lower in sodium so that you can be more proactive in maintaining their overall heart health.
Spinal disorders
Hemi-vertebrae is a congenital condition that can be seen with the screw-tail breed. It presents as a compression of the spaces between the vertebrae. This compression impedes the messages of the nervous system resulting in some form of paralysis for the dog – in extreme cases of course.
Sometimes this condition can show generalized limb weakness or even loss of bowel and bladder control. Another problem that can result from this condition is bulging discs in the back. This usually occurs later in life but will present with the same symptoms as the congenital form.
Joint diseases
Arthritis can affect Frenchies due to their smaller stature and low center of gravity. It shows similar symptoms that it does in people.
If your dog has arthritis they may refuse to move much or be in pain when they do move. There are over the counter treatments that can relieve much of the discomfort.
Another joint problem with Frenchies is patellar luxation. This is where the kneecap pops out of place unexpectedly. It can cause your dog to limp or even fall down suddenly.
Hip dysplasia is something that you may also observe. This is where the hip joint comes out of the socket and remains stuck. This can cause extreme pain and difficulty getting around.
Other french bulldog health issues
Due to the scrunched up face appearance, this puts Frenchies at an increased risk of developing problems with the soft palate.
Something called cleft palate is extremely common. It is easy to identify because it presents as protruding teeth and gums. There may also be one nostril that is shaped differently than the other one.
Secondary cleft palate is more difficult to diagnose. This is where the deformity is inside the mouth. Some of the symptoms include frequent sneezing, excessive snorting even after light exercise, difficulty eating or drinking, and a chronic runny nose. Surgery will be required to repair this condition. More severe cases can result in chronic respiratory infections and malnourishment due to an inability to eat properly.
Wrapping up
Overall, the French bulldog is a great breed. They tend to do well with other pets and the whole family. But any purebred dog is likely to have health issues. You just need to be aware that Frenchies are more prone to health problems than many other breeds.
Maintaining a healthy weight and exercise are some of the best ways to prevent these health problems. Being aware and taking preventative measures can keep your dog healthy and happy for as long as possible, and scheduling regular vet visits can increase your pup's lifespan.
Will is the proud co-owner of Frankie, a Female Brindle French Bulldog, with his wife Michelle. We share our Frenchie experiences with the world to help health-conscious French Bulldog owners who want a happy, healthy, and long-living dog.