Do you love French Bulldogs? Do you count down the minutes until Black Friday deals go live? Here are just a few French Bulldog Black Friday items that will offer amazing gifts and savings during the biggest shopping holiday of the year!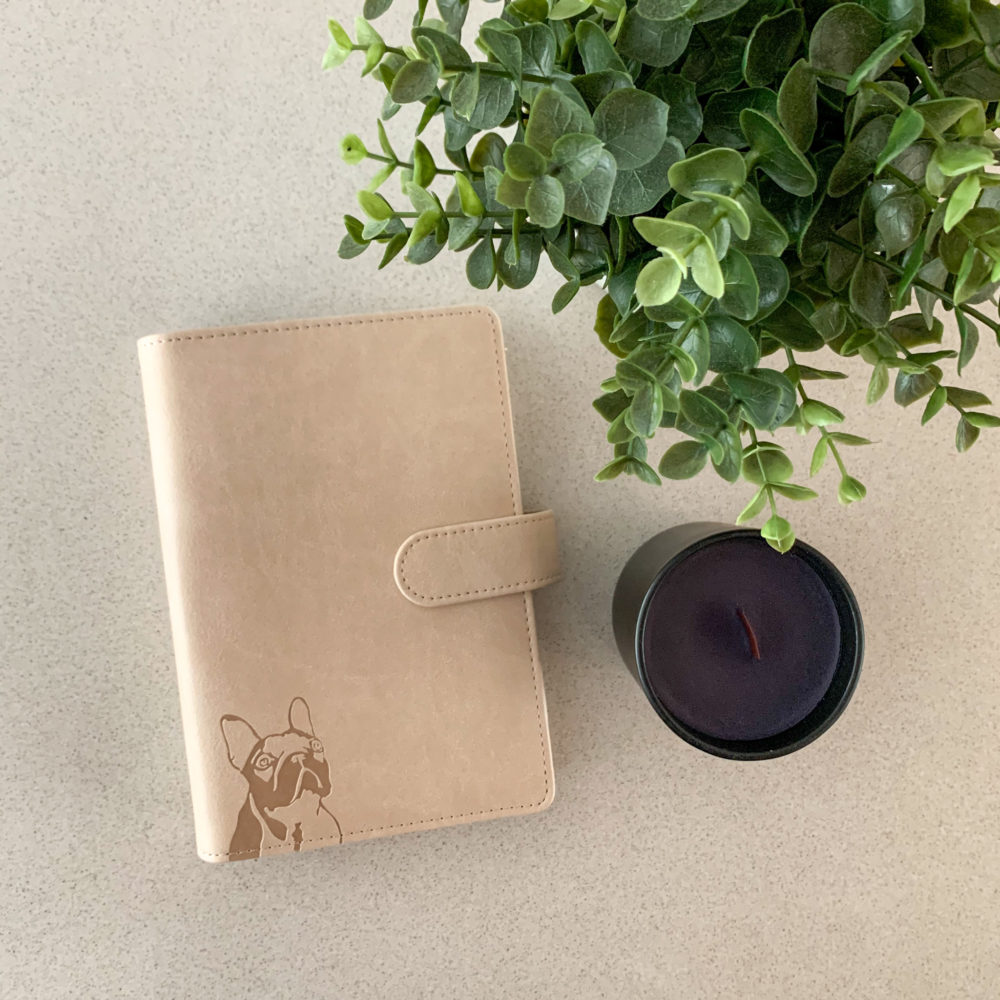 The Dog Book Company has a range of unique stationery, gifts, and decor inspired by your favorite dog breed. The French Bulldog products are stunning! Get your hands on up to 30% off all Frenchie products from yearly planners to journals and a chic black and white coffee table book.
---
---
Want a smart accessory for your Frenchie or looking to up their activity? Whistle's GPS tracker and activity monitor could be just what you're looking for. The cool thing is you can get 30% off all smart devices this Black Friday!
Whistle smart devices track your Frenchie's health, activity, behavior, location, and more.
---
---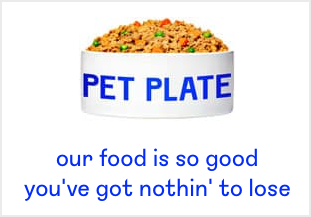 PetPlate's veterinary-nutritionist designed meals are delivered straight to your door in pre-portioned, resealable containers. The meals are just like what you would cook at home for your dog, with 100% real, human-grade ingredients.
Plus, each delivery is customized to your pup's unique profile, with a supplement blend included in each recipe. With four different recipes, you should be able to find something your Frenchie will love.
Get 50% off your first two boxes this Black Friday!
---
---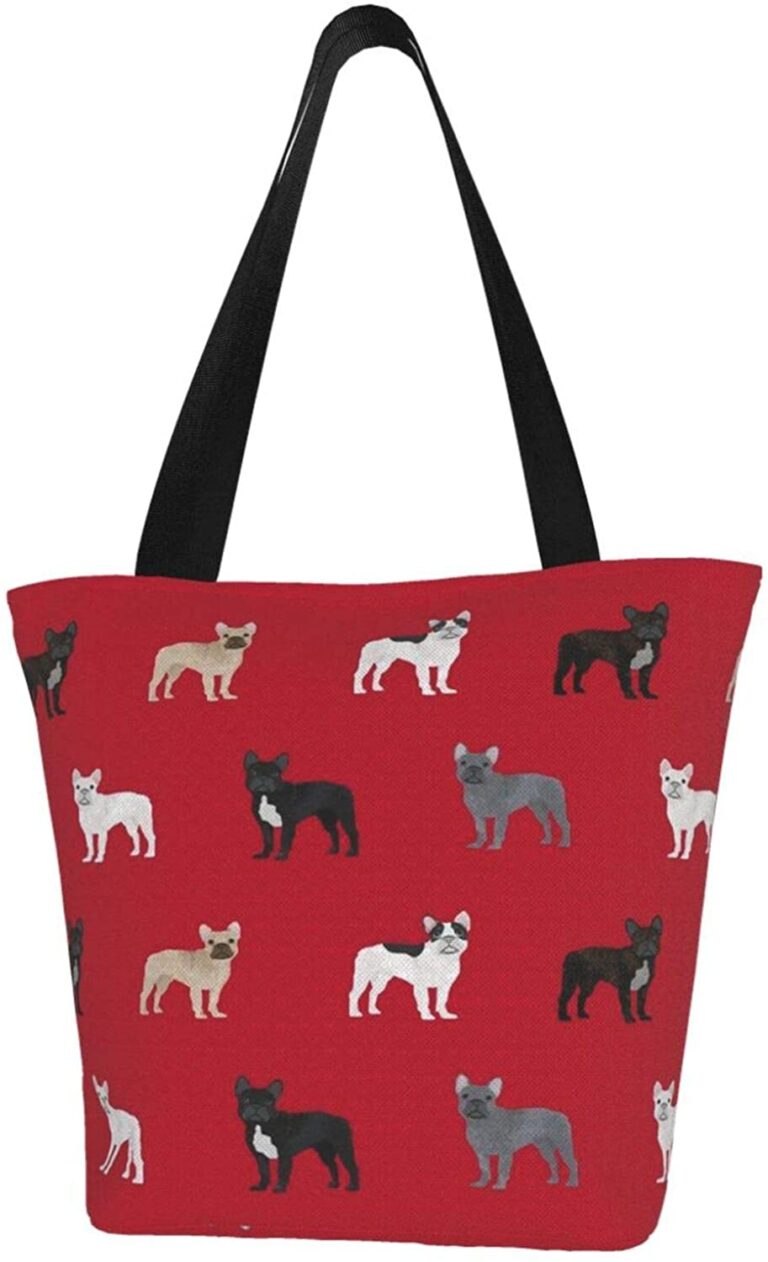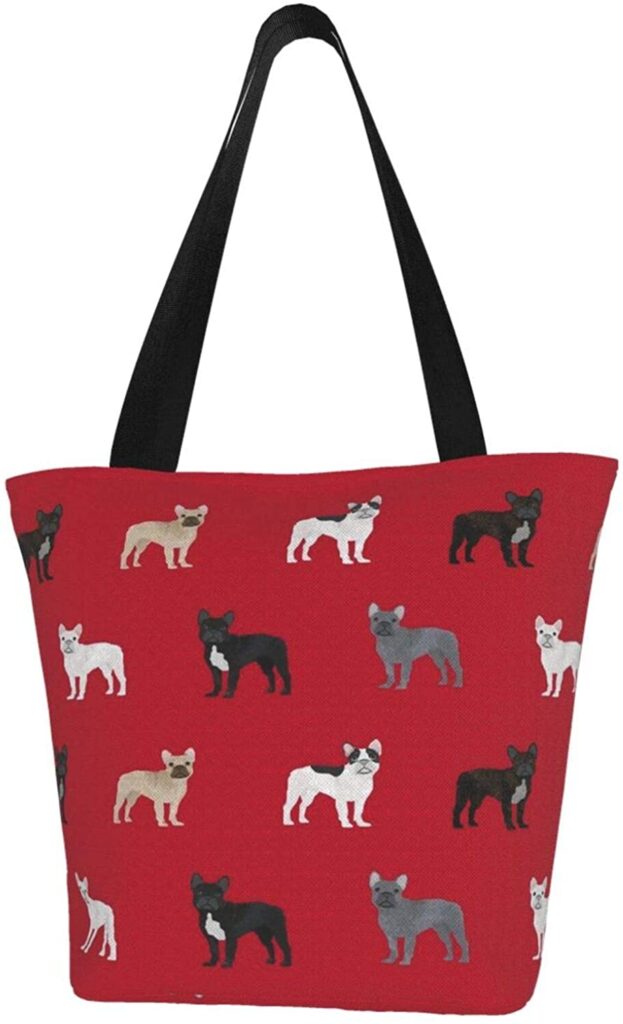 Make a fashion statement with this French Bulldog tote bag. Its bold red color will stand out on rainy sidewalks filled with monotone crowds, and its fun, playful doggie pattern is sure to attract compliments from other dog owners. It's also made with a machine-washable canvas material, so when it gets dirty, just toss it in with the rest of your laundry.
---
---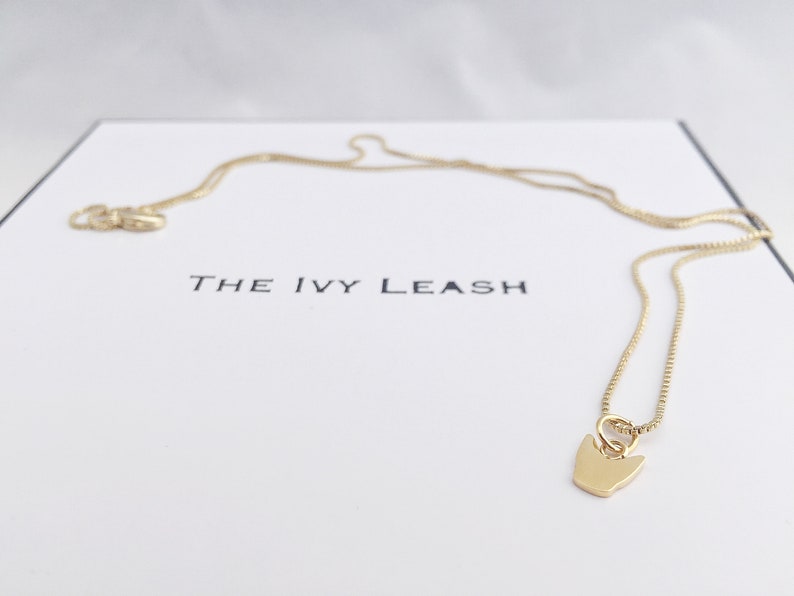 Available in yellow or white gold, this ultra-classy necklace has a simple design bolstered by premium craftsmanship. It's plain enough to wear to the office, but it also has an elegance that reflects a good eye for quality and an appreciation for fashion and the finer things in life. The fact that it's a French Bulldog necklace is just icing on the cake!
---
---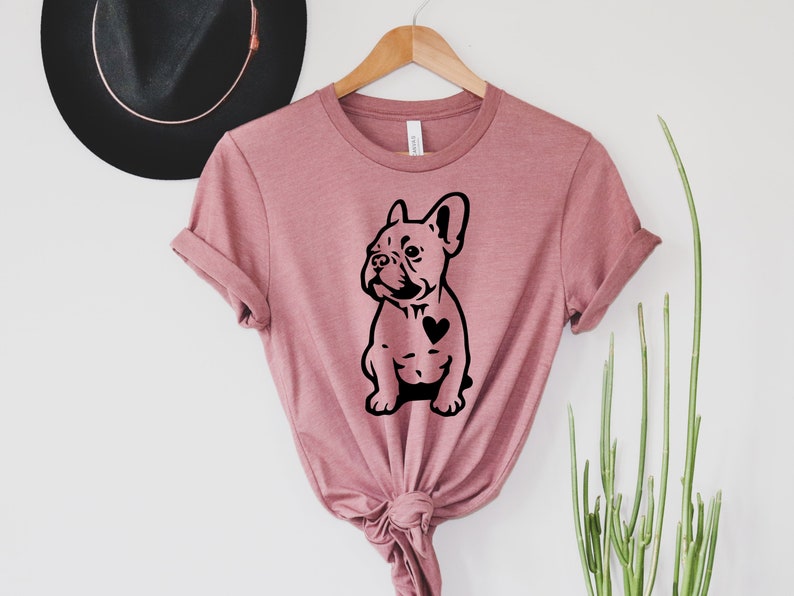 With artfully rolled sleeves and a tunic-style front that can be tied in a bow, this shirt manages to be cute, chic, and stylish while still delivering everyday comfort. It's available in multiple cuts and colors, and an adorable Frenchie is printed front and center. Give it to someone as a gift or keep it for yourself!
---
---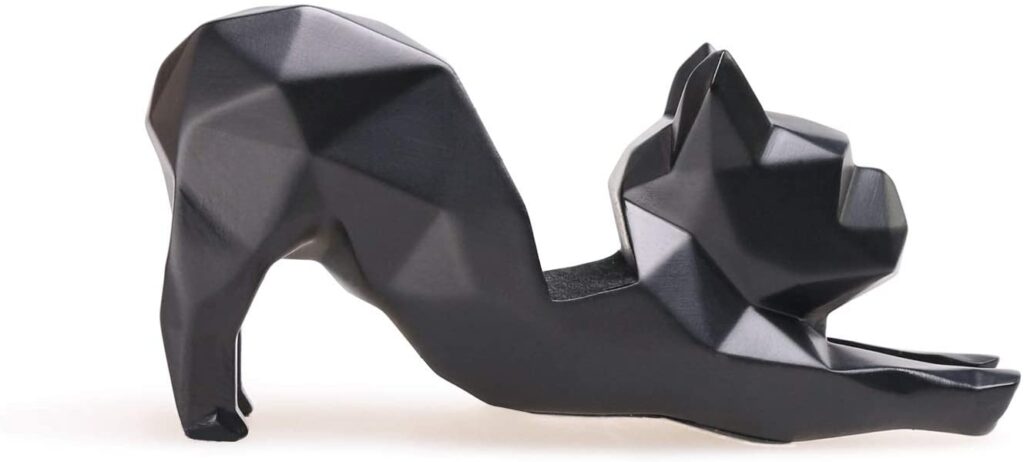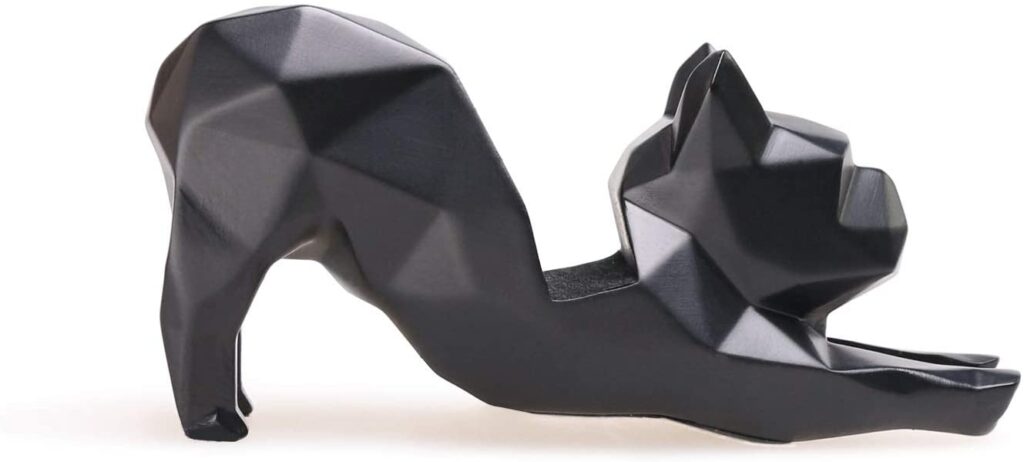 At first glance, this statuette looks like a decorative item for your bookshelf. It's made with a stylish, geometrically cut black resin, and it takes the form of a French Bulldog in a deep stretch. It's only when you look a little closer that you realize the pup is in the perfect position to hold your smartphone! Say goodbye to plain and boring cell phone stands with something much more customized for the dog lover.
---
---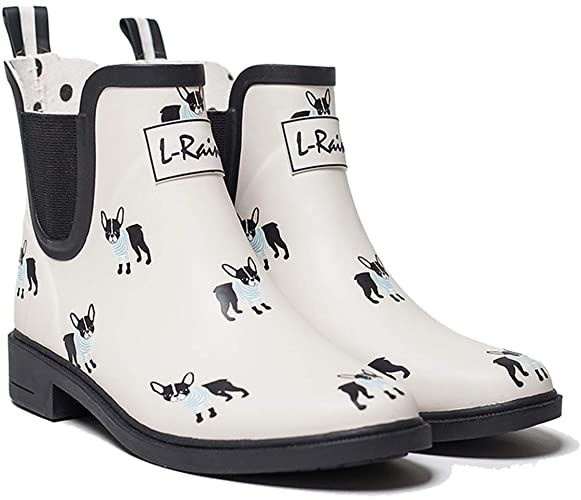 Rain boots don't have to be ugly and clunky things. These, for example, are modeled after trendy Chelsea boots, and they feature some of the cutest French Bulldogs that you've ever seen in a colorful yet complementary print. They'll also do their job properly with rubber soles and an interior waterproof lining!
---
---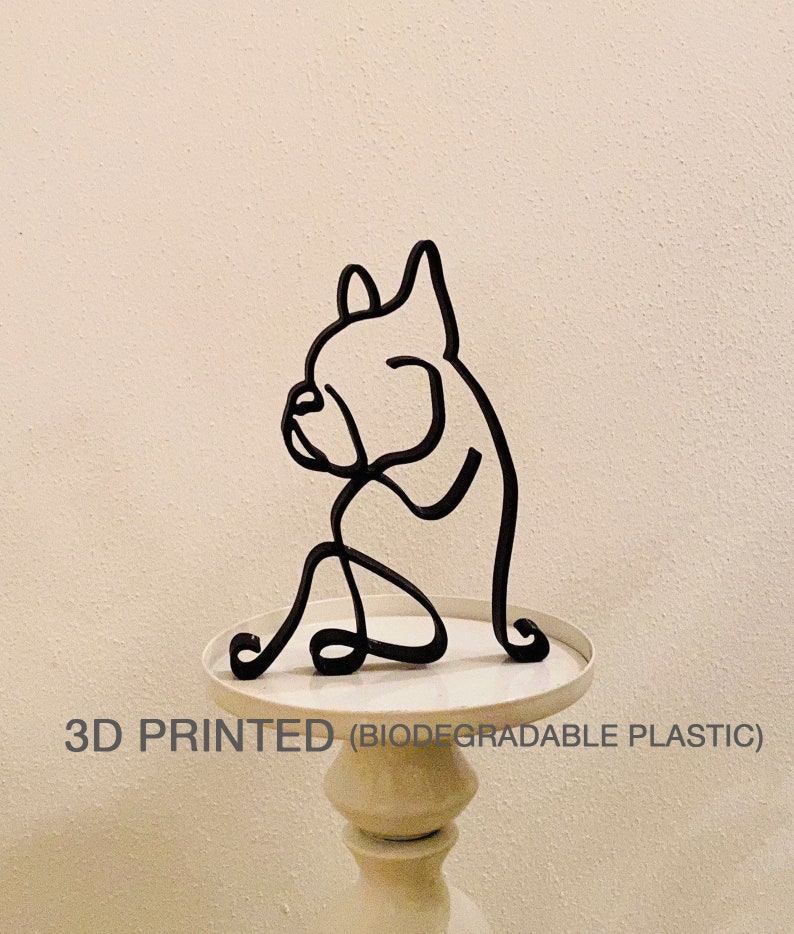 At just five inches tall, this French Bulldog sculpture will be perfect as a desk or shelf decoration that doesn't take up a lot of space. It's a simple piece, but its unique, handcrafted shape is cool enough to catch the eye, and its durable plastic is made to last. This is the kind of Frenchie that you could wrap up and give to someone as a nice Christmas present.
---
---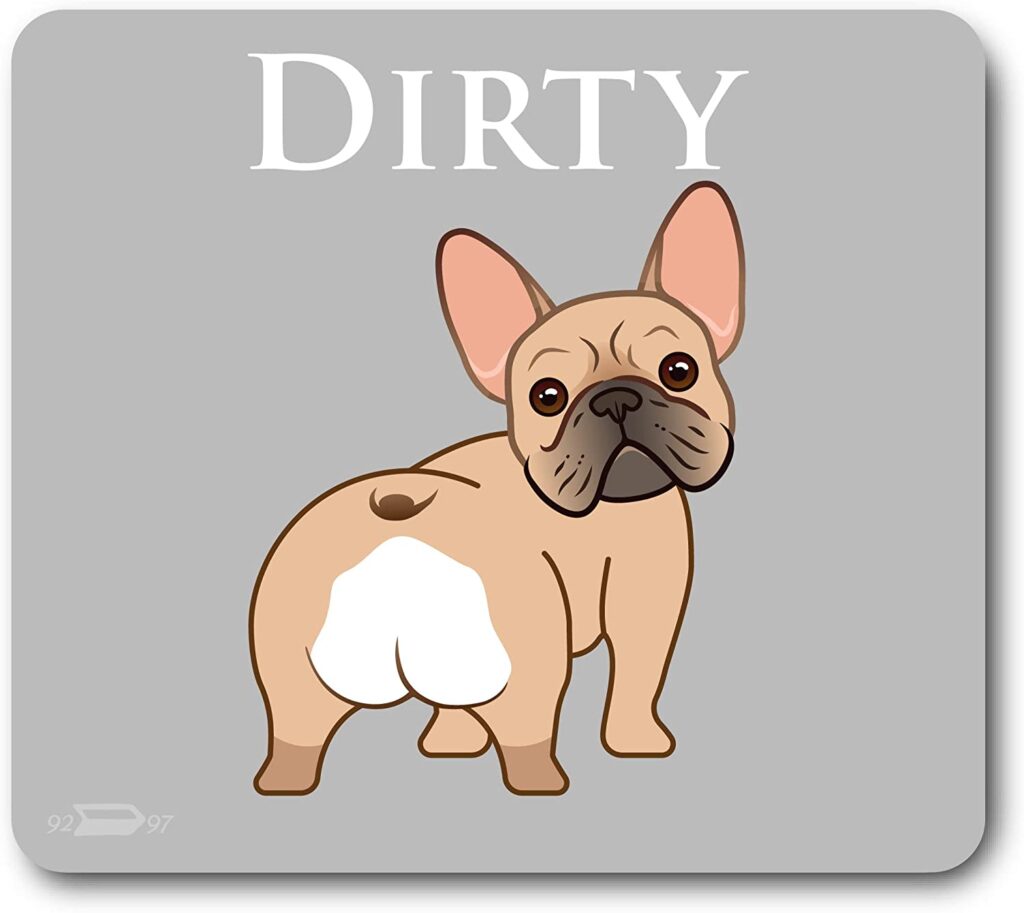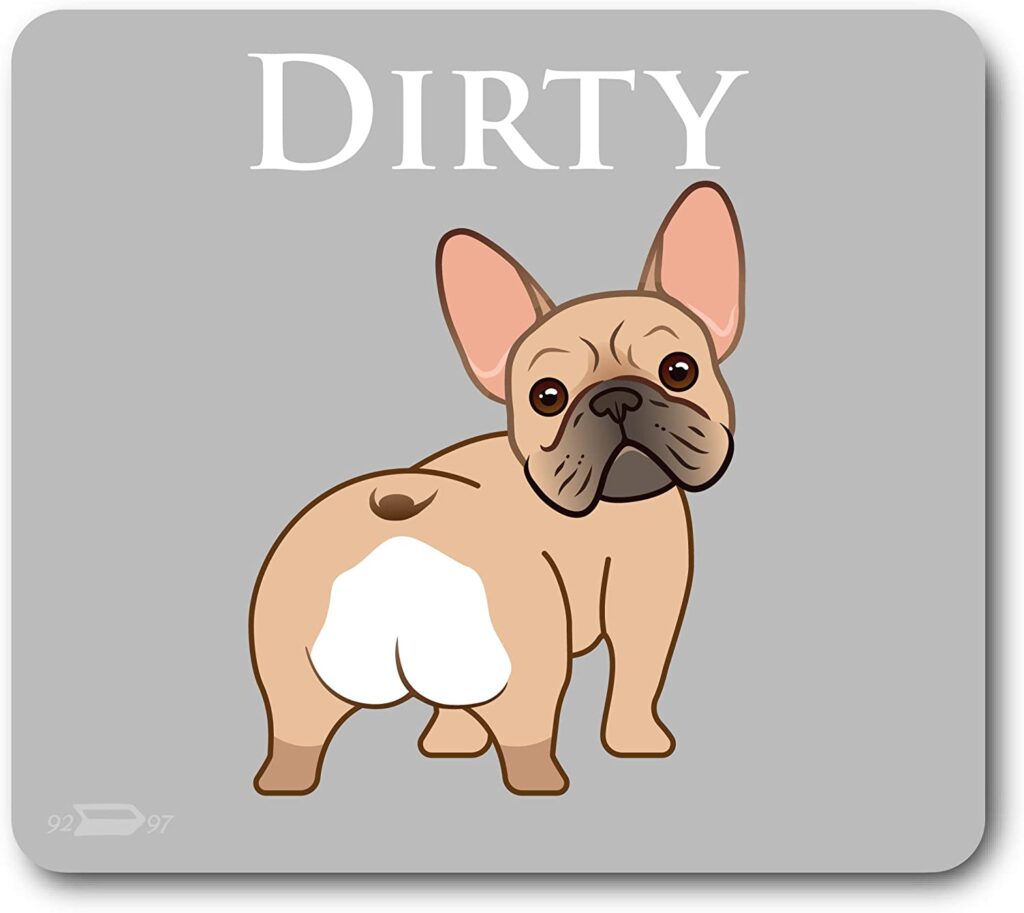 Utterly charming, this French Bulldog magnet will bring a little levity to your household chores. The front side says "clean" with a Frenchie sitting primly on their haunches. The back side says "dirty" with a Frenchie showing you their rear end! Though it's meant for the magnetic surface of a dishwasher, it could easily be repurposed for other kitchen appliances as well.
---
---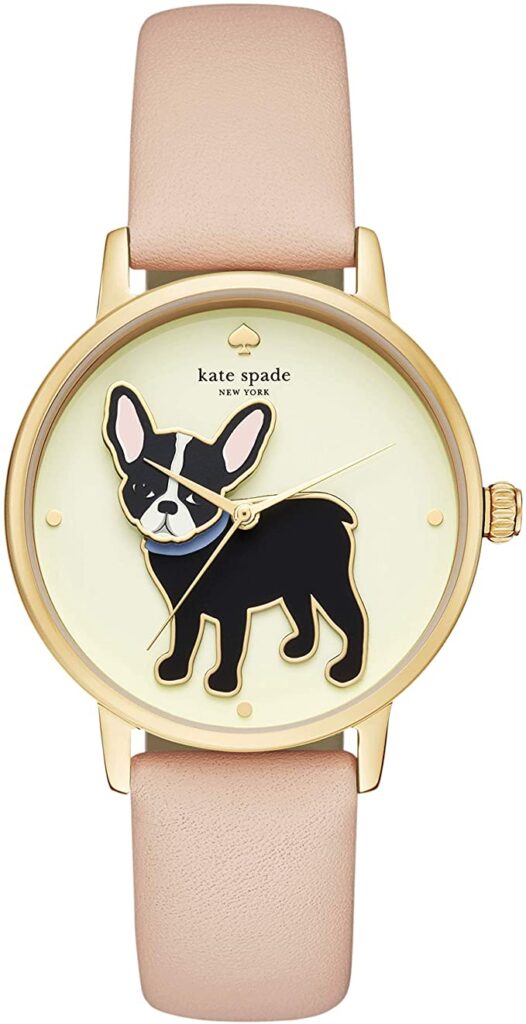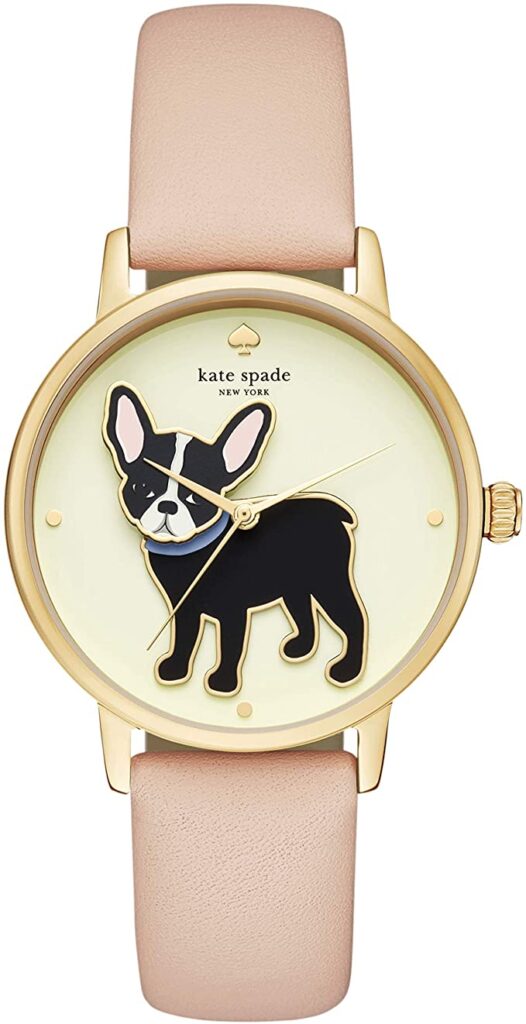 Brands like Kate Spade are the height of luxury, and with a watch like this one, you'll be able to combine your love of high fashion with your love of sweet, slobbery Frenchies. The watch face features an adorable black-and-white pup contrasted against the smooth beige of the dial and the creamy pink of the band. It's a sophisticated timepiece, but it has personality as well.
---
---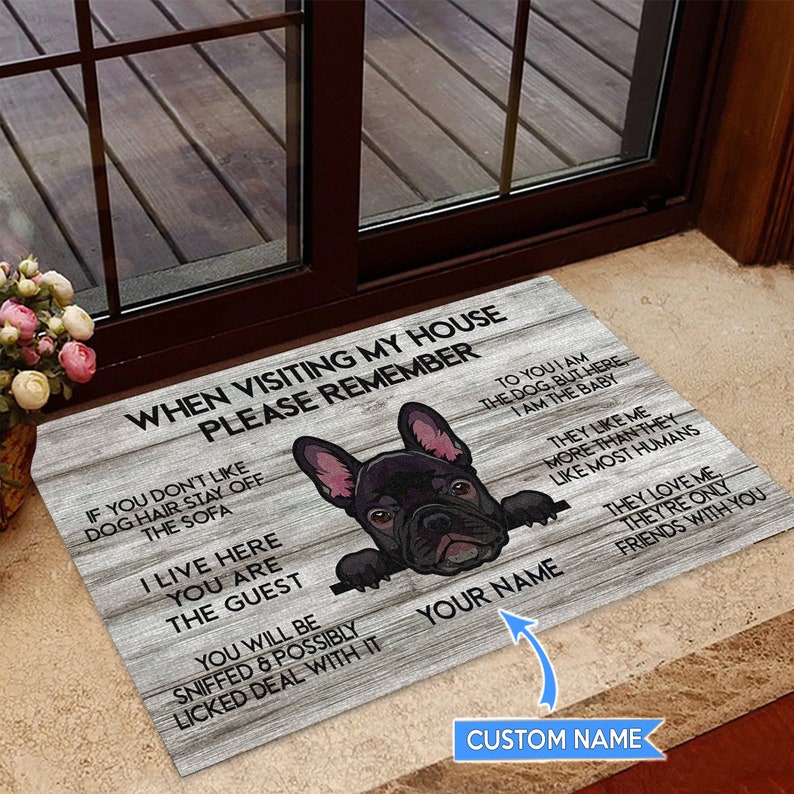 This laugh-out-loud doormat will probably cause a crowd at your doorstep when your guests linger there to read it all. It features a Frenchie laying down some fundamental truths about his house, including "you will be sniffed, deal with it" and "they love me, they're only friends with you." You can even customize the mat with the name and photo of your dog! Now that is a welcome that people will remember.
---
---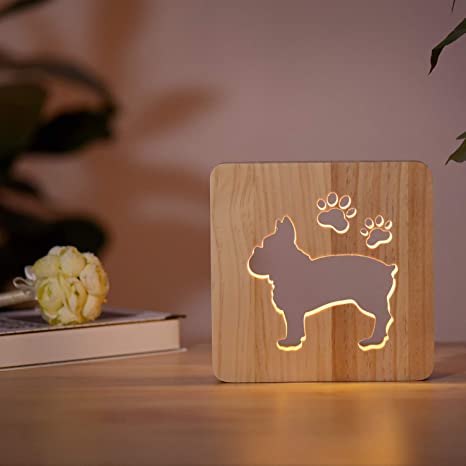 Though it's advertised as a night light, this warm and beautiful tabletop accessory could just as easily become a lamp or bedside light. It's powered by LED technology, but you wouldn't guess from its rustic wooden cutouts that it's so high-tech. It offers a stealthy blend of the two, and it does so while looking utterly adorable with a French Bulldog surrounded by paw prints.
---
---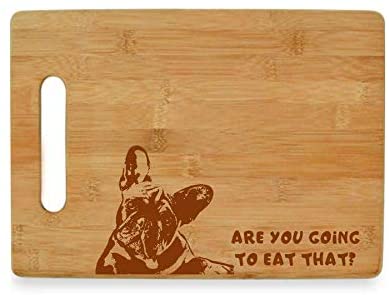 Frenchie owners everywhere are familiar with the "are you going to eat that?" head tilt, but this cutting board actually names and immortalizes it. It's cut from high-quality bamboo, so it's already nice, but it gets even better with the expressive French Bulldog print that is beseechingly asking for scraps. You might just find yourself sneaking more cheese slices to your pup than you already do!
---
---
These are just a few French Bulldog Black Friday items that you don't want to miss. Whether you're gift shopping for a friend or treating yourself to something nice, do it with all of the love, energy, and enthusiasm of a Frenchie greeting their owner at the front door!