We all love Frenchies… that's why you're on this site!
But unfortunately, with love, also comes a few health issues. Whether it's allergies, breathing problems, or any other range of challenges your French Bulldog may encounter, it's all worth it for those cuddly nights on the couch during winter.
So what can you do to pay back your Frenchie for all the love and affection they give you?
Get them some accessories!
There is an endless number of French Bulldog accessories available on the market, so we've gathered together 10 of the best to help you choose. Make your choice from the list below to pamper your pup.
1. Dog Carrier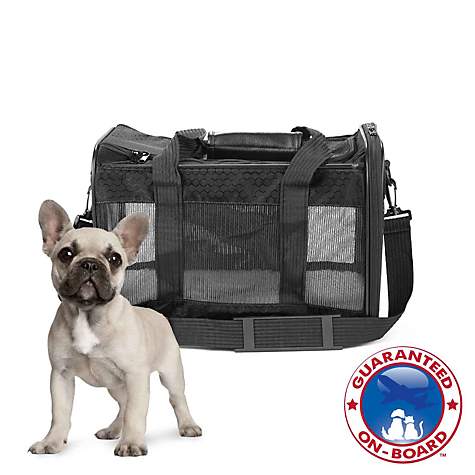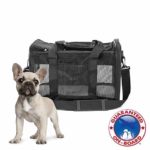 Ever needed to take your dog out without making them do the work? This Pet carrier could be the answer to all of your problems!
This carrier has been pre-approved by airlines for flights and has both handgrips and removable storage straps.
2. Dog Activity Monitor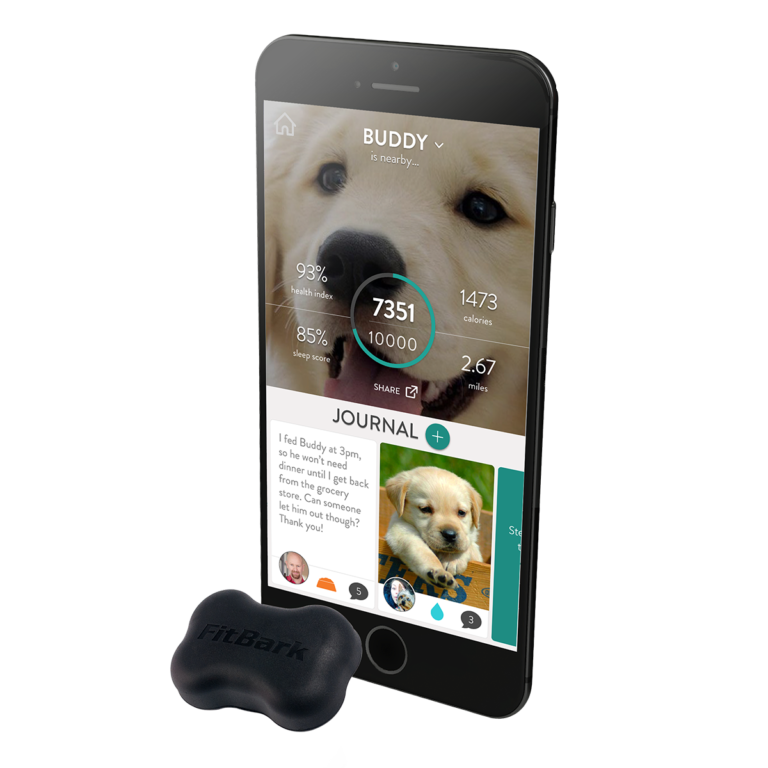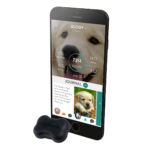 Make sure your Frenchie is getting enough exercise by investing in a FitBark "because it's so much more fun to get active when we do it with, and for, our dogs."
This device tracks your dog's exercise, so you can know exactly how active your pup is on a day-to-day basis and how to help them stay healthy.
3. Dog Carrier Backpack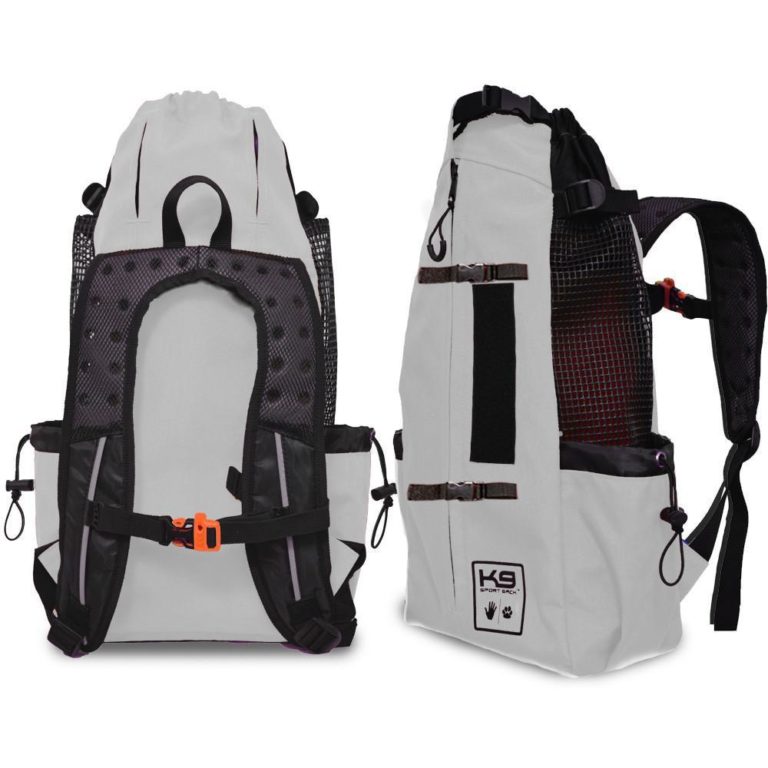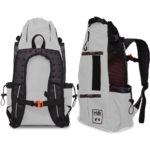 Exercise with your dog without worrying that they've met their limit for the day.
The K9 Sports Sack is the #1 dog carrier backpack. Why not give it a chance?!
4. Dog Stroller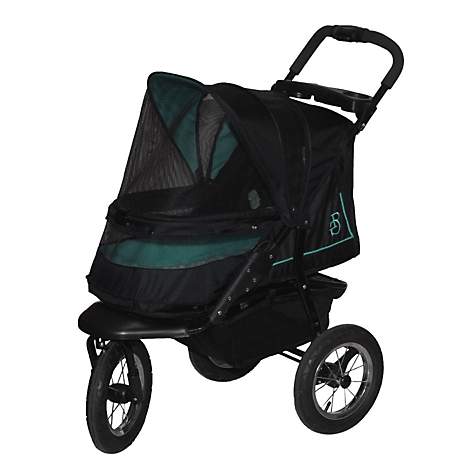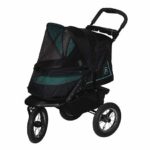 We've all seen them. You're walking along the street and see a sporty Mama with a high ponytail and sweats, and peer into their stroller only to see a dog instead of a baby.
With their respiratory issues and short legs, a Frenchie might be wiped out after a walk around the block. So if you want to walk for longer, a stroller is a viable option.
The NV No Zip Pet Stroller is "a great way to safely contain and protect your pet wherever you go." With a 4.5-star satisfaction rating, the stroller has an "easy one-hand fold mechanism" and an "easy-locking, NO-ZIP entry."
5. Automatic Feeder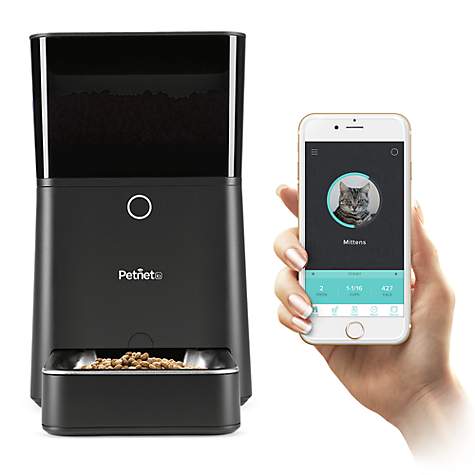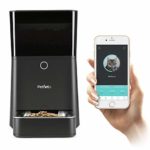 PetNet's Smart Feeder provides specialized food distribution for your pup. Beyond the app's perfect proportion preparation, this automatic feeder makes it easier than ever to feed your animal from wherever in the world you are.
6. Auto-Harness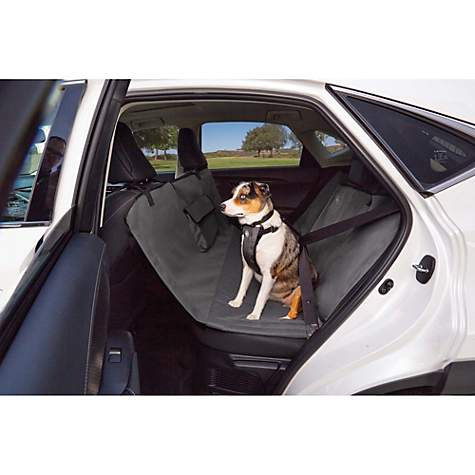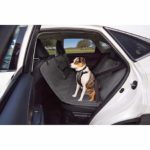 A less common sight is to see a dog fastened to an "auto-harness." What is an auto-harness, then? It is a nifty device used to "secure your pup safely in the back seat of your car", "limit distractions to the driver" and "provide protection against impact."
The Good2Go Crash Tested Auto Harness has been tested at thirty miles per hour and it gives you peace of mind during road trips with your Frenchie.
7. Yard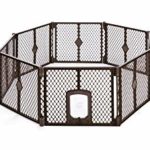 A "safe, portable containment area which features an exclusive swinging door for pets." This allows a Frenchie owner to limit their pet's radius in their house. It's great for post-surgery containment or when you've got guests over.
8. Travel Bowl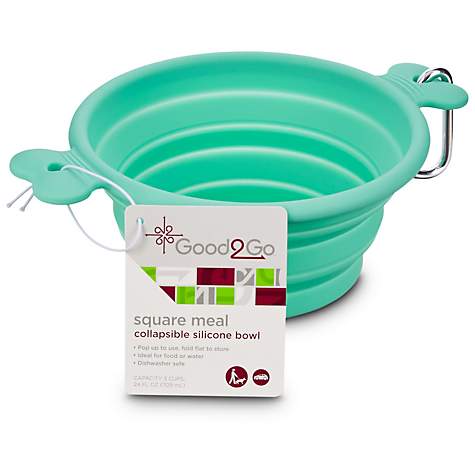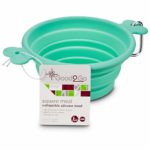 A pampered pup might need a travel bowl for on-the-go hydration. This could be a great accessory for a French Bulldog to make sure they do not overheat on outdoor adventures.
This way all you need is your handy travel bowl and a bottle of water, and your pup will stay hydrated during those warmer months.
9. Treat Camera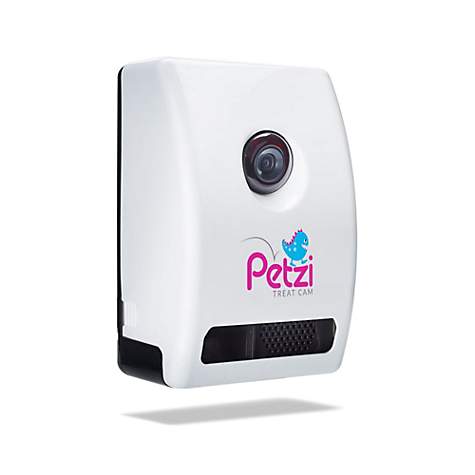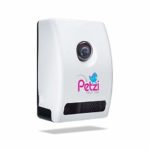 Ever wondered what your dog does when you're not around? Invest in a Petzi Treat Cam, and you'll be able to monitor your beloved friend with the press of a button.
This device captures candid photos of your Frenchie by offering them one of their favorite treats in exchange for a big smile.
10. Car Seat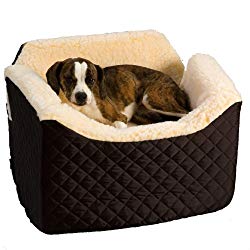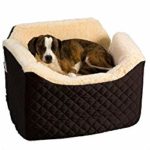 The Snoozer Black Pet Car Seat Lookout is the perfect way to give your dog's travel experience a boost. This car seat elevates your small dog so that it can look out the window or provides the perfect place for a travel nap.
Wrapping up
If you've invested in a French Bulldog, pay back their love with some of these amazing accessories!
Will is the proud co-owner of Frankie, a Female Brindle French Bulldog, with his wife Michelle. We share our Frenchie experiences with the world to help health-conscious French Bulldog owners who want a happy, healthy, and long-living dog.