Have you considered getting fresh, home-cooked meals for your Frenchie?
If you're anything like us, it's something you've thought about regularly…
French Bulldogs, more so than many other breeds, experience food-related allergies, sensitive stomachs, and other unique dietary needs.
Finding the right dry food or kibble for such a picky eater is near-on impossible!
There has been a lot of innovation with pet food in recent years. From freshly cooked meals, meat-free kibble, even raw diets. So many brands are claiming that their food is the best option for your dog.
So, how do you know who to believe? How do you know what the best food is for your Frenchie?
Today, I'm sharing a comparison of two of the more prominent fresh food dog brands – Spot & Tango vs Pet Plate.
Both of these brands deliver fresh meals right to your doorstep, but each offers its own unique benefits. Let's get started.
Spot & Tango vs Pet Plate – Quick Overview
Spot & Tango
Pet Plate

Meat protein percentage
50%
40 - 50%
Includes organ meat?
No
Liver, as a vitamin and mineral source
Other ingredients
Fruits, vegetables, egg, quinoa, millet, brown rice
Fruits, vegetables, quinoa, brown rice, salmon oil
Potato fillers used?
No
Yes
Available recipes
Beef, turkey, lamb
Beef, chicken, turkey, lamb
Grain-free option?
No
Yes
Cooking process
Individually cooked ingredients
Kettle-cooked
First-order discount
50% (With code: ASKFRANKIE)
50% (Special Offer)
Packaging
Pre-portioned bags
Pre-portioned containers
AAFCO standards met?
Yes
Yes
Made in a USDA-facility?
Yes
Yes
Vet approved and nutritionist-developed?
Yes
Yes
Cost
Starts at~$2/day
Starts at~$2/day
Free delivery?
Yes
Yes
Can be mixed with current food?
Yes, with topper plan
Yes, with topper plan
Environmentally-friendly shipping?
Yes
Yes
Company ownership
Family-owned
Employees + Investors
Get 50% off your first Spot & Tango order with code ASKFRANKIE here.
Get 50% off your first Pet Plate order here.
What do Spot & Tango and Pet Plate have in common?
Human-grade ingredients. Both brands prioritize meal options centered around meat your dog will love. To complete their recipes' nutrient profiles, both Spot & Tango and Pet Plate supplement their meals with nutrition-rich fruits and vegetables. Plus, their meals are made in USDA-certified kitchens and meet the rigorous standards outlined by the Association of American Feed Control Officials (AAFCO).
Vet-nutritionist formulations. Each company works with reputable, highly-experienced veterinarians and vet-nutritionists to create healthy, tasty recipes that your pup will love.
Customized to your dog. Both Spot & Tango and Pet Plate portion each meal based on your dog breed. To get started with either brand, you'll take a quiz that designs your dog's meal plan to serve him or her the ideal diet for his or her weight, breed, age, and other important factors.
Shipped to your doorstep in environmentally friendly packaging. Both Spot & Tango and Pet Plate offer fast and free shipping. The insulated boxes are biodegradable and recyclable.
Money-back guarantee: Both Pet Plate and Spot & Tango have a risk-free trial, so you can rest assured knowing your money won't be wasted if your pup isn't completely satisfied.
How are Spot & Tango and Pet Plate different?
Spot & Tango Differentiators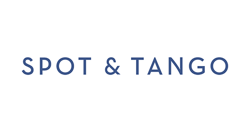 They don't include any "organ meats" or potato fillers: Spot & Tango uses only the highest quality ingredients in their recipes – they don't cut corners by throwing in cheap organ meats like gizzard, hearts or liver. Their recipes also don't include any potatoes or legumes, which are used as a cheap filler in other brands.
They cook each ingredient separately: Meats, fruits, and veggies are each individually cooked to perfection before they are mixed together. This approach improves nutritional integrity, appearance, and aroma.
Their meals come vacuum-sealed and pre-portioned: Spot & Tango meals come in pre-portioned bags. Simply remove a pack, and it's time to eat! Packs are vacuum-sealed to maintain freshness.
Get 50% off your first Spot & Tango order with code ASKFRANKIE here.
Pet Plate Differentiators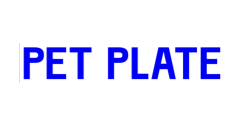 They offer a chicken recipe: Pet Plate offers four recipes: Beef, chicken, turkey, and lamb. If your dog loves chicken, Pet Plate may be the right choice for you, because Spot & Tango doesn't have the same variety. However, some Frenchies are allergic to chicken… so if that's the case for your pup, this recipe won't matter!
They kettle cook their meals: The ingredients used in Pet Plate meals are slow-cooked in a kettle to lock in the nutrients needed for a complete and balanced diet. All meals reach the desired temperature for safety without overcooking the food.
The meals come in pre-portioned, microwavable, resealable, recyclable containers: Similar to a yogurt container, Pet Plate meals come in resealable containers that can be stacked in your fridge or freezer. Some find this packaging more convenient for easy portioning (1-4 meals per container), microwaving, resealing, and storing.
Get 50% off your first Pet Plate order here.
Spot & Tango vs Pet Plate: Getting Started
Once you've decided which of these brands you'll go with, head to their website and take the quiz.
You'll enter your dog's weight, breed, age, and other characteristics. Then, they'll build you a custom meal plan perfect for your pup.
In a matter of days, fresh dog food will appear at your doorstep, and your dog will love the high-quality, nutritious, tasty food you've introduced to his or her life!
Get 50% off your first Spot & Tango order with code ASKFRANKIE here.
Get 50% off your first Pet Plate order here.
Will is the proud co-owner of Frankie, a Female Brindle French Bulldog, with his wife Michelle. We share our Frenchie experiences with the world to help health-conscious French Bulldog owners who want a happy, healthy, and long-living dog.