French Bulldogs make excellent pets. They are one of the world's most popular dog breeds – and with good reason! Frenchies are as loving as they are adorable. These dogs are small and stocky with distinctive upturned ears. They are sweet, clever, and will become a joyful member of your family. It's only natural, then, to reward your Frenchie with some tasty treats!
Here are our top 8 picks for French Bulldog treats…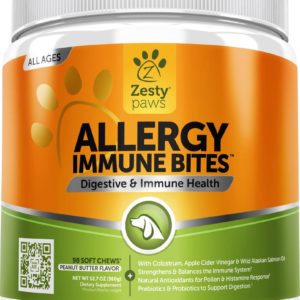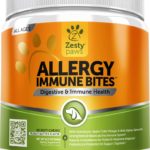 Frenchies are sweet creatures. Unfortunately, this breed can also come with a number of health problems. They are known to struggle with bone and joint issues, in addition to a number of allergies. Don't worry. All is not lost! Zesty Paws makes an immune and digestive supplement that can address some of those problems. It contains pre and probiotics as well as fish oil from wild Alaskan salmon. The best part? It comes in a treat form that your Frenchie is more likely to accept than a pill.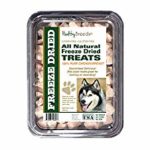 Frenchies are known for having very sensitive stomachs. It's important to give them treats that are allergy-conscious. Healthy Breeds treats are both grain and gluten-free for easier digestion. They are made of human-grade chicken breast. It's an ingredient packed with nutrients such as lean protein and essential vitamins and minerals.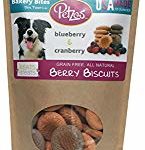 Your Frenchie is on the small side: they are typically under 28 pounds. You need a treat that won't be overwhelming for them. Petzos Bakery Bites are a good choice. They're only 10 calories each! If your dog is especially finicky and has additional dietary needs, Petzos are made without wheat, corn, or soy. The blueberry and cranberry taste adds a little something different beyond the traditional meat flavors of most other treats.
#4. Pet 'n Shape All Natural Skewers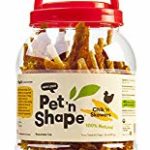 These treats are available in either chicken or duck flavors. A subtle crunchy texture will intrigue your Frenchie. The skewers come in a resealable tub that gives you more bang for your buck.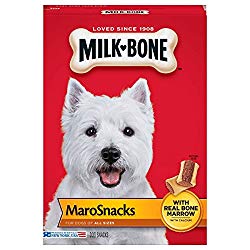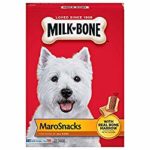 Ah, yes: no list would be complete without the classic brand Milk-Bone! It's not surprising that they've been trusted for decades. Milk-Bone makes all sorts of different goodies. Their MaroSnacks are made with real bone marrow for an authentic taste. These treats are also full of calcium which is critical for healthy teeth and bones.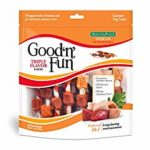 If one meat flavor just isn't enough for your beloved Frenchie, why not three? These kabobs by Good'n'Fun come in chicken, duck and liver varieties. They have a chewy texture that your Frenchie will enjoy for a long time.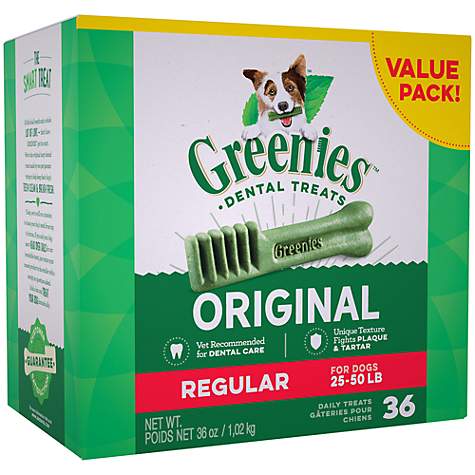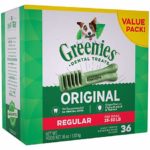 Greenies aren't just delicious; they also help clean your Frenchie's teeth. These treats are made with all-natural ingredients so you can shop with confidence. Greenies are also known for cleaning directly near your dog's gumline for fresher breath. Now cuddling your Frenchie is even more fun!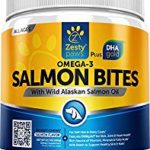 For an extra fish oil boost, try these other supplements, also by Zesty Paws. These treats contain DHAgold and other nutrients that make your Frenchie's skin and coat both shiny and healthy. Naturally-occurring omega 3 contributes to stronger joints. That way you and your Frenchie can enjoy lots of playtime together!
Wrap
You love your Frenchie and the unique bond you both enjoy. Honor that special relationship with delightful morsels that demonstrate how much you care. No matter the flavor or size, you're sure to find some fun treats that make your Frenchie come running!
Will is the proud co-owner of Frankie, a Female Brindle French Bulldog, with his wife Michelle. We share our Frenchie experiences with the world to help health-conscious French Bulldog owners who want a happy, healthy, and long-living dog.