Mischievous, intelligent and a ball of fun, French Bulldogs are a breed unlike any other.
'Frenchies' as the breed is more affectionately known are friendly dogs that were bred to be companions. A distant cousin to the English Bulldog, these happy go lucky dogs with their distinctive upward pointing bat ears get along well with other dogs and make great pets for first-time pet owners.
Because of these unique ear qualities, new owners often worry whether their French Bulldog's ears will remain floppy or start to point up. So, let's answer some questions about your French Bulldog's ears.

How long does it take for a French Bulldog's ears to stand up?
There's no hard or set date in the first few weeks for the breed's distinctive upward ear pointing to begin. Owners should be aware that they don't always go up at the same time making the process of watching them develop a strangely interesting and humorous one.
Usually, if their ears appear to be starting an upward trend without help, owners will see signs of this around seven weeks.
What can I do if my dog's ears don't stand up?
There are several things that can be done to help a French Bulldog whose ears won't stand up. If their ears don't begin to stand on their own after about seven weeks, owners may want to consider giving them a bit of help by taping them.
Tips for taping your French Bulldog's ears:
Tape each ear individually with 1.4-inches wide of masking tape.
Make sure the ear is kept flat while taping to avoid a crinkled looking ear base.
Orient ears to the top where they would normally stand erect.
Once in the erect positions of 11 and 1 o'clock, tape a connecting bridge from one ear to the other.
Leave tape in place for between four to five days, then make a small cut at the base of the tape and gently peel off to remove.
What are some health issues with French Bulldog ears?
Frenchies sometimes pay a cost for their adorable ears, and the most common type of problem is that the breed is prone to ear infections. So, it's important to clean their ears weekly to avoid nasty problems that can cause your Bulldog pain and distress. Watch for the following signs of infection:
Excessive and constant head shaking.
Ears having a yeast type smell.
Redness and swelling.
Constant ear scratching.
Yellow or Brownish discharge coming from the ear.
Foxtail is a weed type can that cause dogs to scratch their ears excessively. Foxtail seeds and husks can become embedded in the flesh of an animal causing distress. Ear infections in French Bulldogs can also be caused by allergies in food, the environment or not cleaning the ears.
How often do you need to clean your French Bulldog's ears?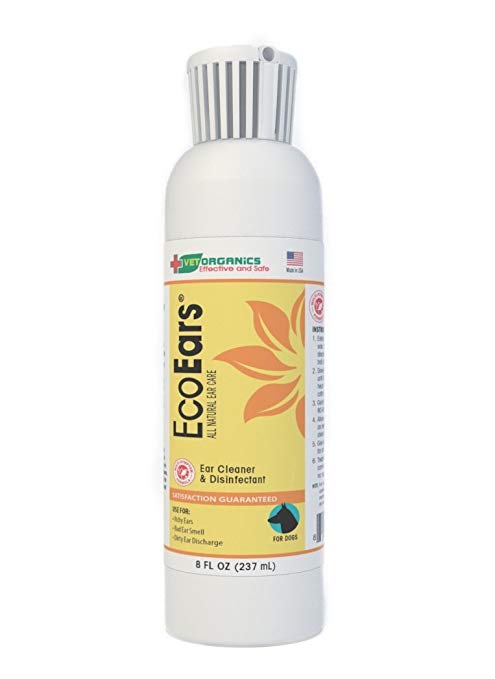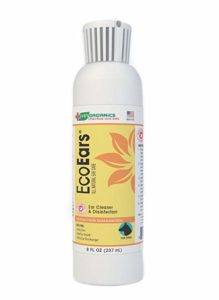 French Bulldog ears are prone to build up detritus and debris. Their ears should be cleaned on a weekly or monthly schedule depending on the type your dog currently has. Floppy ears need more cleaning than when they're fully upright.
Here are the tools needed to clean your dog's ears:
Here are a few facts about how to clean the ear area:
Begin by soaking a cotton ball with your chosen cleaning solution, then lightly swab the exposed ear area.
Be sure to clean the bat-ear part, the inside and outside back of the ear. Be sure to avoid the ear canal because it can damage the eardrum causing pain to the dog. If preferred, carefully squirt cleaning solution into the ear allowing them to shake it out in order to remove deeper debris within the ear canal.
Wrapping up
French Bulldogs are in a class by themselves, and there is no better breed than Frenchies to provide their owners with continuous love and affection.
They are a breed with a built-in desire to please. So, for the first weeks make sure to check your Bulldog's ears for proper growth and cleanliness to prevent potential trouble down the track.
Will is the proud co-owner of Frankie, a Female Brindle French Bulldog, with his wife Michelle. We share our Frenchie experiences with the world to help health-conscious French Bulldog owners who want a happy, healthy, and long-living dog.