There's no shortage of French Bulldog gifts out there. But what if you're looking for something a little more creative than the usual t-shirts and wine glasses?
Here are just a few presents that will get an "oooh" when they're unwrapped.
1. French Bulldog Shaped Goat Milk Soap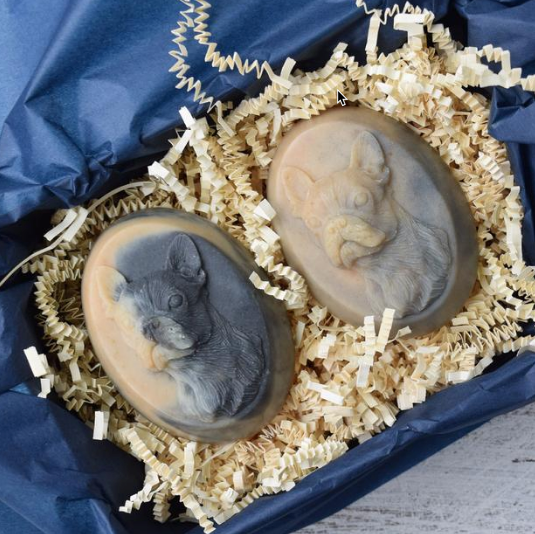 It might sound strange to the uninitiated, but soap can be a stunning medium for craftsmanship.
Take these Frenchie-shaped soaps, for example. They're made with cold-processed goat milk and enhanced with other organic materials like honey, cocoa butter, and grapeseed oil, so they're completely natural and completely beautiful.
They'll make awesome gifts for someone that you care about.
---
---
2. Four-Pack of French Bulldog Hair Scrunchies
If you're looking for a cute, trendy gift, consider stepping back in time with these retro hair scrunchies. Their bright colors will make them pop with any outfit, and their sweet little cartoon Frenchies are just made to melt the heart.
Additionally, the fact that they're scrunchies will instantly take your gift recipient back to the days of butterfly clips and jelly sandals. You can't beat good old-fashioned '90s nostalgia!
---
---
3. The Book of Frenchies
With clean white lines on a matte black hardcover, The Book of Frenchies will be a stylish addition to any bookshelf or coffee table.
It's even better on the inside: Glossy, high-color photos depict French Bulldogs of all shapes and sizes, and notes about the breed will leave you with lots of fun facts and trivia.
This is one of those gifts that you might find yourself surreptitiously flipping through before you wrap it and give it away.
---
---
4. Frenchie-Opoly
Frenchie-Opoly offers a fun take on an old classic. Wooden dog tokens take the place of thimbles and top hats, and squares include everything from "Fire Hydrant" to "Fleas."
Players circle the board collecting bones and toys while avoiding "The Kennel," the pet version of jail. It's a rollicking good time for all ages, so if you know someone who loves board games and French Bulldogs with equal fervor, this gift is sure to get their tail wagging!
---
---
5. French Bulldog Resin Statue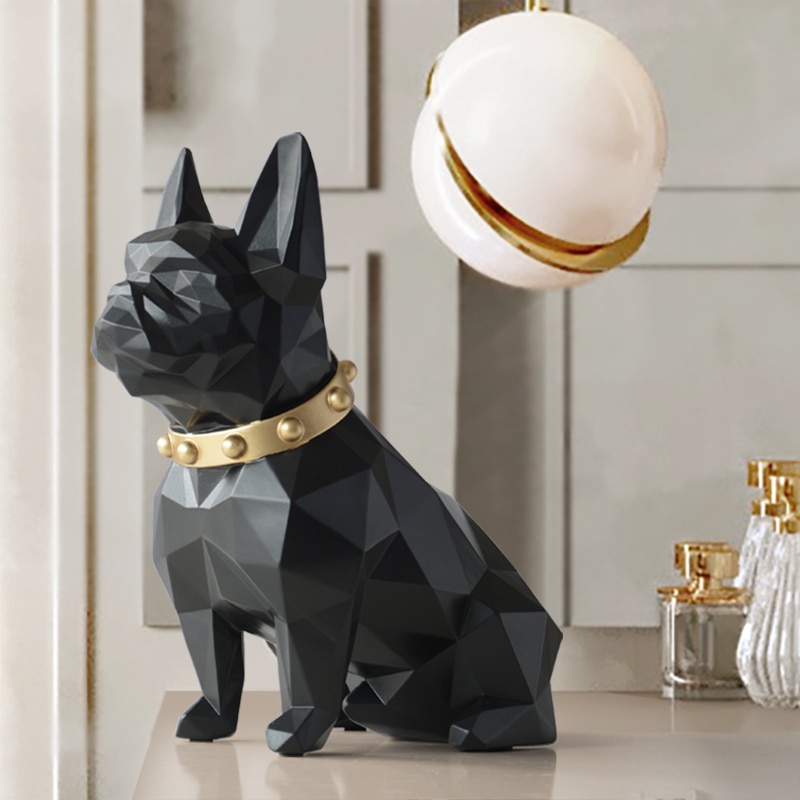 French Bulldog figures can range from delicate glass ornaments to gigantic concrete statues for the garden.
This one is a mix between the two. It's made with hard resin and a stylish geometric cut that includes flat planes and sharp angles, but it also comes in multiple colors, including soft pastels.
Additionally, you can order it as a small 16 x 21 x 9 cm figure as opposed to a large 23 x 25.5 x 11 cm figure. It'll be a versatile purchase for the dog lover in your life.
---
---
6. French Bulldog Notebook or Journal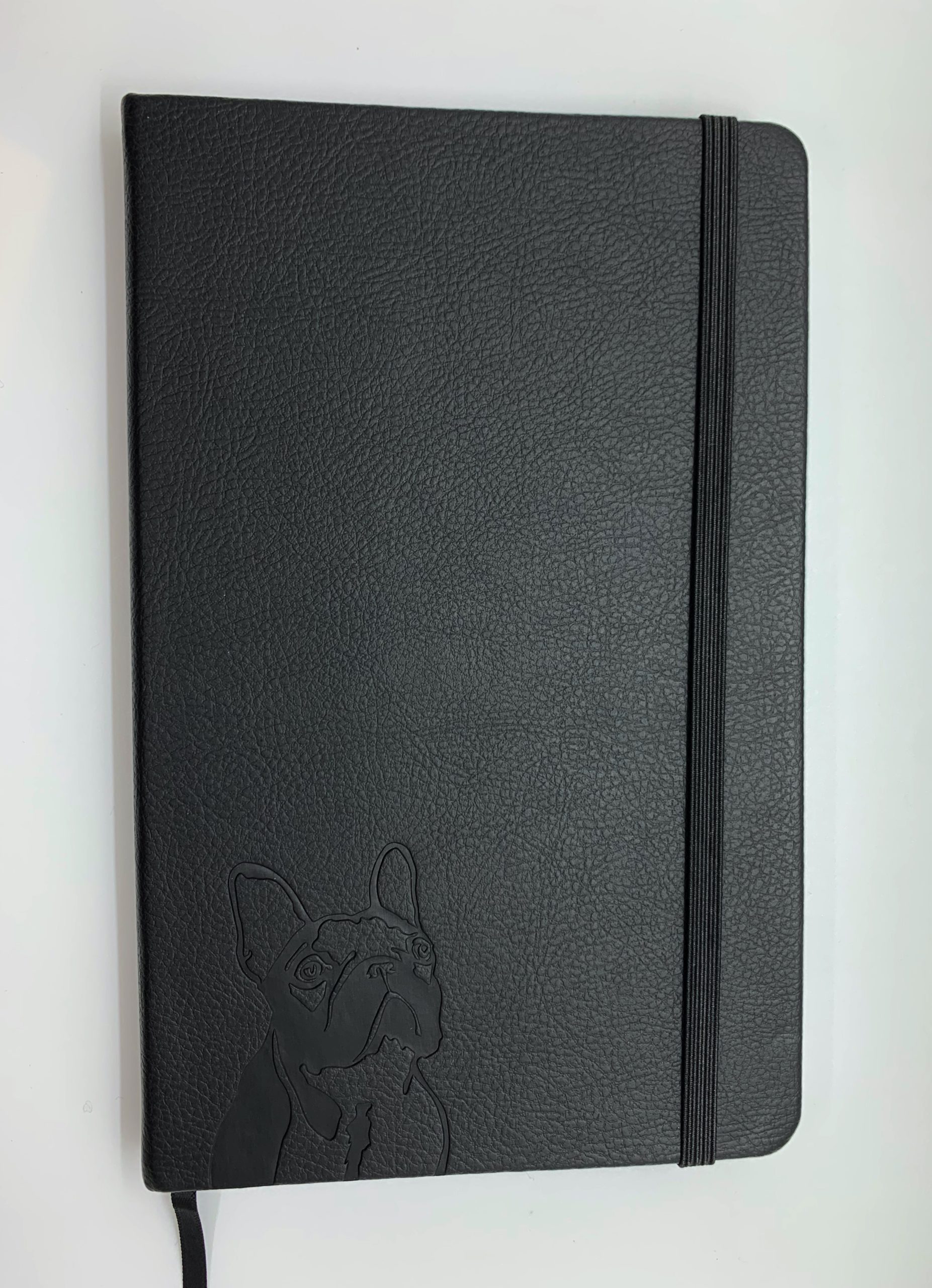 This A5 French Bulldog Notebook is perfect for a range of purposes. If you're buying a gift for someone who likes to journal, write lists, or simply doodle to kill time – this is for them.
Not only does this notebook look stunning but it's built for functionality, too. Lie it flat on a desk to write, close it securely with its elastic band attachment, and don't ever worry about ink bleed with its 100gsm lined white pages.
---
---
7. French Bulldog Silhouette Neck Tie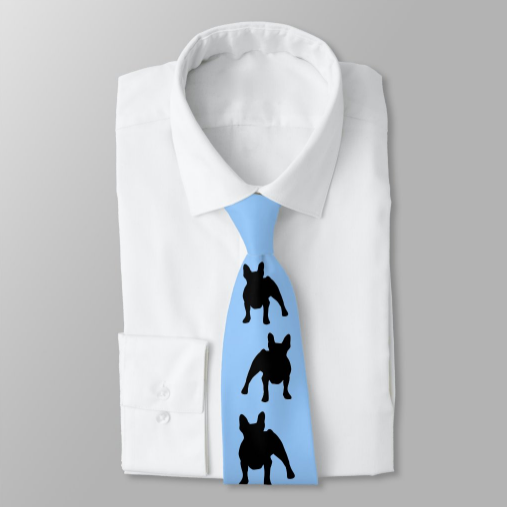 If you know a proud Frenchie dad, this is a tie that can really brighten up his formal wear. Its silky smoothness will be a perfect complement to luxury fabrics, and its vivid blue color will add a splash of energy to a white shirt or black blazer.
The doggie print is just icing on the cake! Consider this tie if you're looking for great French Bulldog gifts for guys.
---
---
8. French Bulldog Wooden Rolling Pin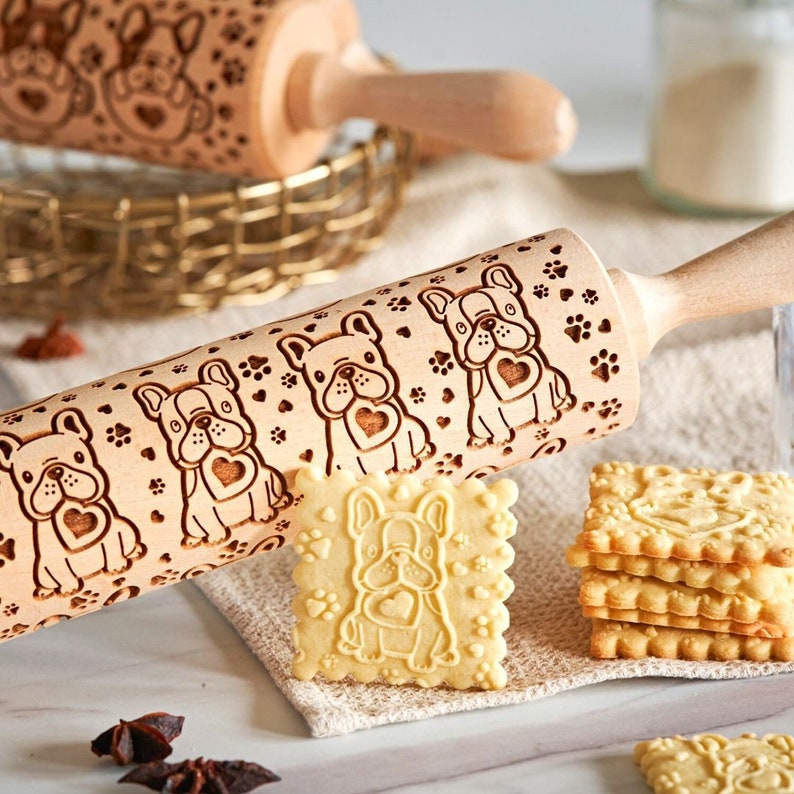 Maybe they bake to relieve stress. Maybe they're just addicted to cookies and cupcakes! Either way, this rolling pin is sure to become a beloved kitchen tool.
It depicts several different Frenchies surrounded by hearts and paw prints, so it'll leave adorable impressions on everything from dough to fondant.
Not only is it a fun, quirky item, but it's a high-quality one. They'll be making French Bulldog treats for years to come.
---
---
9. Navy Flamingo French Bulldog Bow Tie Collar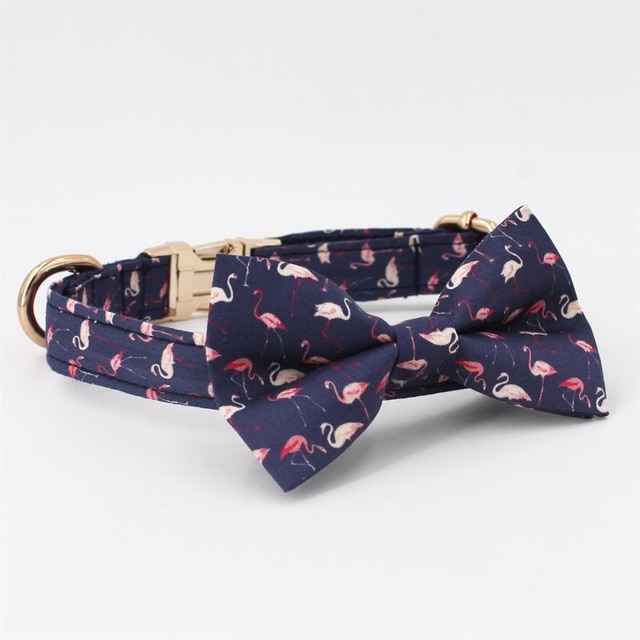 This is a gift for a Frenchie just as much as their human. It's a collar in a soft navy color with a fun, artful print of pink flamingos strutting their stuff. It also comes with a detachable bow tie!
Their pup will be the most adorable dog in the neighborhood when they stick a little bow tie under their sweet, wrinkly chin. This is the kind of gift where you demand pictures as repayment.
---
---
10. French Bulldog Bottle Holder
Perfect for both wine and cooking oil, this bottle holder will put a Frenchie flair in any kitchen. Its resin material is solid and sturdy to prevent leakage, but it also has a gentle touch in its hand-painted details.
You can see the individual hairs of the dog's fur and the way that its paws and jowls wrinkle. It'll be an elegant gift for anyone who likes French Bulldog home decor.
---
---
11. Personalized Pink and White French Bulldog Luggage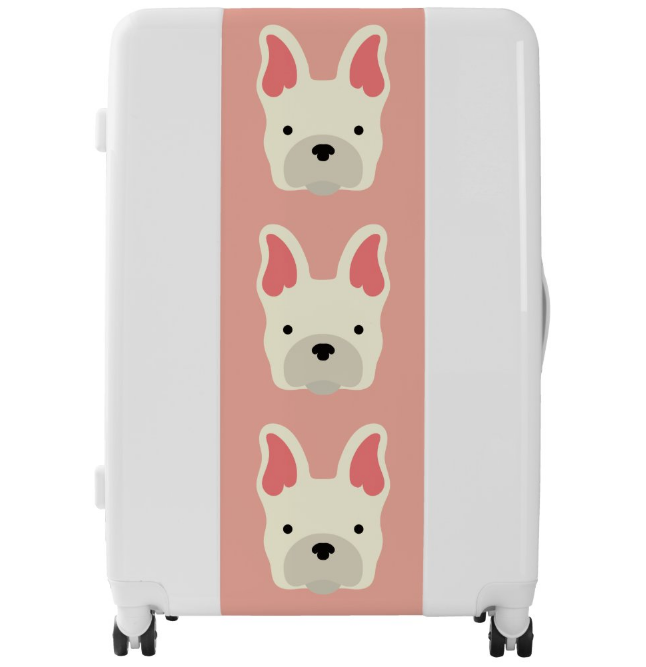 If you really want to spoil them, consider a high-end gift like this personalized luggage set.
The suggested color scheme is a white shell with a pink-and-white print of cartoon Frenchies, but since it's sold through Zazzle, you can change the hues of everything from the wheels to the handles.
You can also add a name at the top for further personalization. A one-of-a-kind person deserves a one-of-a-kind gift, don't you think?
---
---
Wrapping up (pun intended)
These are just a few French Bulldog gifts that will elevate any occasion. Whether you're shopping for a birthday, anniversary, graduation, or "just because" present, you can say it all with a sweet Frenchie face!
Will is the proud co-owner of Frankie, a Female Brindle French Bulldog, with his wife Michelle. We share our Frenchie experiences with the world to help health-conscious French Bulldog owners who want a happy, healthy, and long-living dog.