When the doggie toy bin is looking empty with ragged old plushies, half-chewed balls, and deflated squeakers, it's time to do a little shopping for new items that your Frenchie can plan to demolish.
If you have a dog that loves tearing their toys to bits, playing fetch, and pestering you to play with them all evening, then this list of French Bulldog toys will make your day! There's a toy out there that will appeal to every taste.
Note: See below the table for a more detailed review of each toy.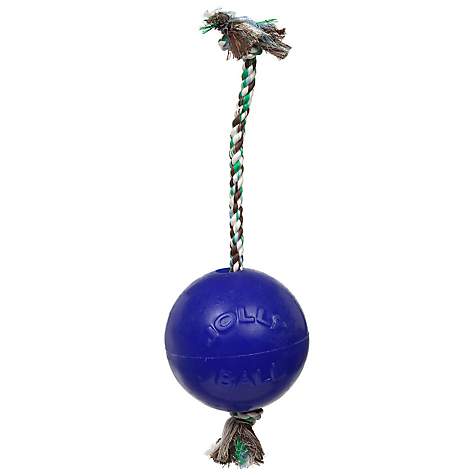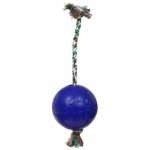 Your Frenchie will stop, bark, and roll for this ball on a string. It floats, but they will find it much more user-friendly than your soap-on-a-rope. The smallest size is best for the little guys, and they can have a jolly time making you throw it over and over. Although the ball is tough even for tenacious chewers, the rope may not fare so well.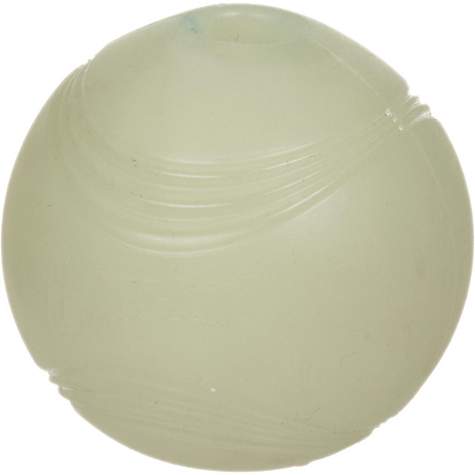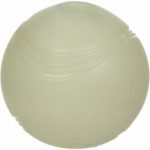 This glowing ball is exactly what you need if your pet has a tendency to want to play until well after sunset. The ball glows and is sturdy but soft enough for little teeth to get satisfaction from a good squish. It's easy to find even in the dog park, but if it's not fitted right the two halves might separate.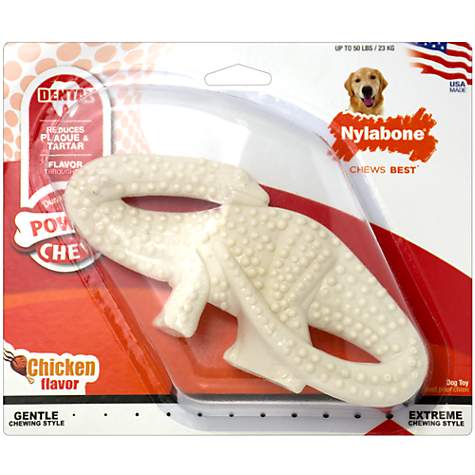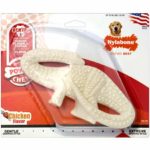 Need to give your frenetic-chewing Frenchie something else to chew on besides your good shoes? Nylabone's dental dinosaur chew has nubs to massage gums and that toughness to keep even the most vigorous pup busy. This line is built tough, though keep an eye on the clever nippers since this particular toy is hollow.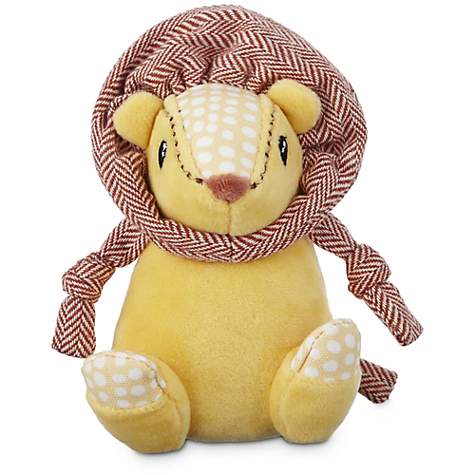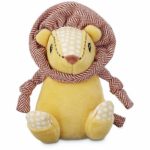 Got a pup that likes to pull the plushies out of the toy box first? Try this little lion with a tough rating. It's soft with several textures and makes a few different noises to keep the fetch game interesting. The mouthfeel will delight the stuffing out of a Frenchie. If your pup has a mission to take the stuffing out of toys, however, this one might be one minute of pleasure.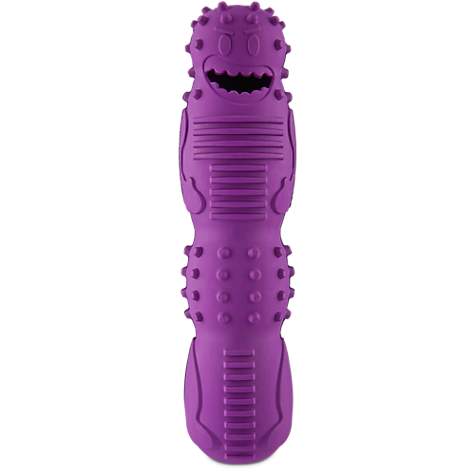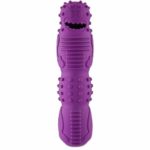 Mad crew? More like mad chew. This durable treat dispenser is great for Frenchies who like to figure out puzzles and snack while doing it. The grooves and bumps offer gum stimulation and clean the teeth. This simple toy rod is just about indestructible. The only downside is that really bright dogs will figure out how to empty all the treats at once.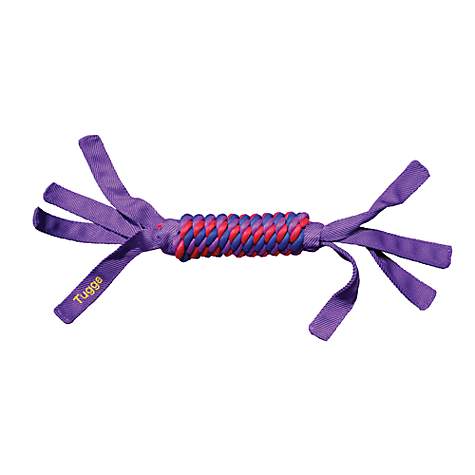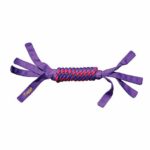 Got a Frenchie that loves to tug or just likes to strut around with toys pretending they caught themselves a squirrel? This rope tug is covered in bite-tough nylon to add to its longevity unlike other ropes that may fray once the knots are undone. Leash chewers might take a special interest in the flat ribbon-like ends, however, dogs that love to rip apart tassels might turn their nose up.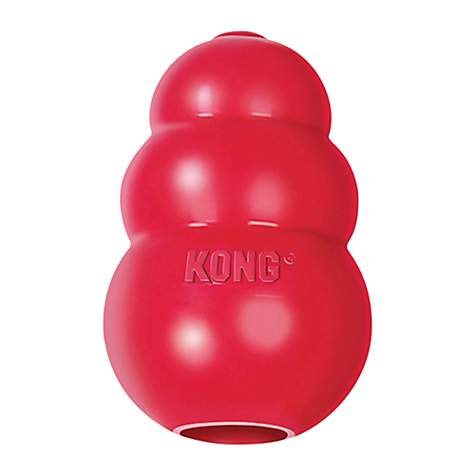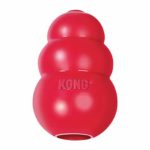 Kong is the king of indestructible doggie entertainment. These chews come in a variety of sizes including extra small. They bounce in unexpected ways and can hold a good amount of soft, sticky treats that can be frozen. That's a bonus for those genius canines who make short work of the toys that dispense. A full frozen Kong will keep them entertained for hours. Watch out for the few Frenchies who might figure out how to get their teeth around the top hole and slowly nibble their way around to destruction.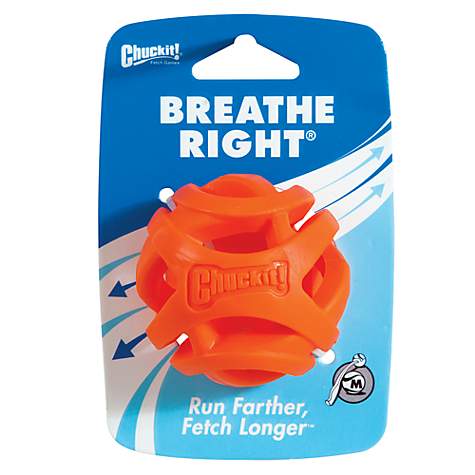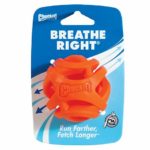 It bounces, it floats, and its hollow design makes it easy for even a Frenchie to breath and carry. They are also lightweight, easy to throw, and won't leave a divot in the hardwood floor. The strange shape of the ball rolls in unexpected ways to hold that ever-important attention span. The breathing-friendly design is a big plus, though it might not survive a heavy chewer left unsupervised.
Which French Bulldog Toy Would Your Pup Like Best?
Like all dogs, Frenchies like to chew and play with their toys. But each dog has slightly different tastes. Pups with a soft mouth will do well with ropes, plush animals, and other soft things. Those Frenchies just like to cuddle and fetch. For the ones who have a bit more spirit, you can't go wrong with something built tough with added challenges.
Will is the proud co-owner of Frankie, a Female Brindle French Bulldog, with his wife Michelle. We share our Frenchie experiences with the world to help health-conscious French Bulldog owners who want a happy, healthy, and long-living dog.