Are you using the right food bowl for your French Bulldog?
It sounds silly but we're not joking. There are specialty food bowls out there for a variety of different breeds, all of which have different pros and cons.
Food bowls have now been designed for your smushed-face canine besties of the world. Some designs are even created to provide your pup with healthy posture while they eat, so they don't have to lean in too far!
These days, dog bowls aren't just designed with fashion in mind. The type of dish you get for your four-legged friend may actually impact their health.
If you're interested in the benefits that specialty food bowls have, check out the best food bowls for French Bulldogs. We have reviewed each one to let you know whether it's a good option for your Frenchie.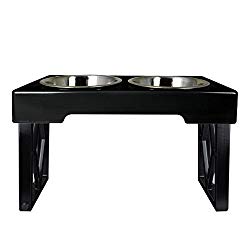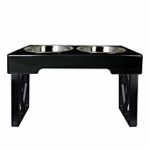 If you're looking for an elevated bowl to aid with your Frenchie's back and neck posture, then this could be a great option. It adjusts to three different heights for different sizes of dogs, it's dishwasher safe, and a best-seller on Amazon.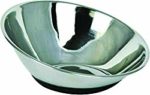 The sloped bowl improves ease-of-eating for dogs and the rubber bottom prevents slipping. A great option if your Frenchie needs some help scooping up their dinner!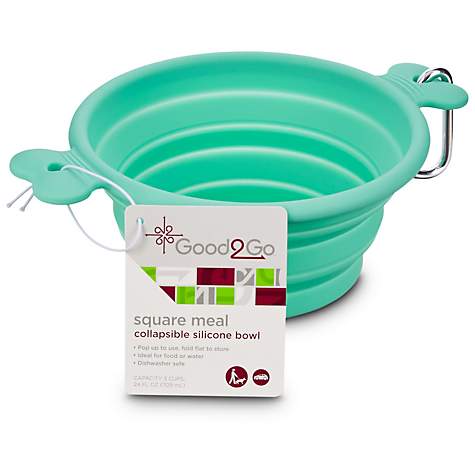 Created with traveling fur-parents in mind, this compact food bowl is true to its name. The dish has a shallow 1-cup capacity that works well for smushy-faced pups. It is flat when collapsed and features a ring for easy attachment to backpacks or belt loops. The Good2Go travel bowl comes in a variety of fun colors for fashion-conscious Frenchie owners.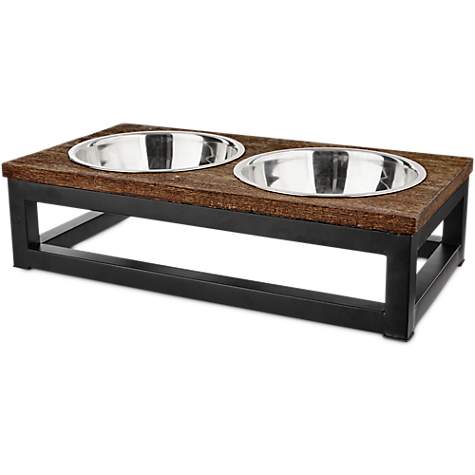 For full-sized companions, an elevated bowl is an excellent option. Models like this one are designed to lessen the strain on your Frenchie's back and neck. The Double Diner is better for posture and skid-resistant for safety. It has two stainless steel bowls that are dishwasher-friendly and shallow enough for short-nosed dogs.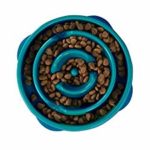 This slow-feeding bowl is a fan favorite on Amazon with almost 9,000 customer reviews voting it in at 4.5 stars. This bowl improves digestion by allowing dogs to forage for their food through the fun patterns and mazes. It also has a helpful non-slip base. The only downfall is that some Frenchies, with their flat faces, find it difficult to eat from the small ridges.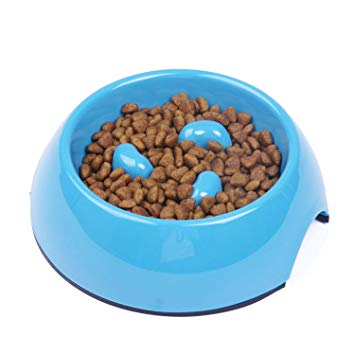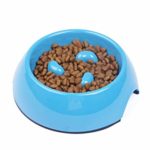 This bowl is another good option if you're looking to slow down your Frenchie's eating. The primary benefit of this bowl, compared to the Outward Hound above, is that it only has three ridges to slow down eating which is favorable for the flat-faced breeds.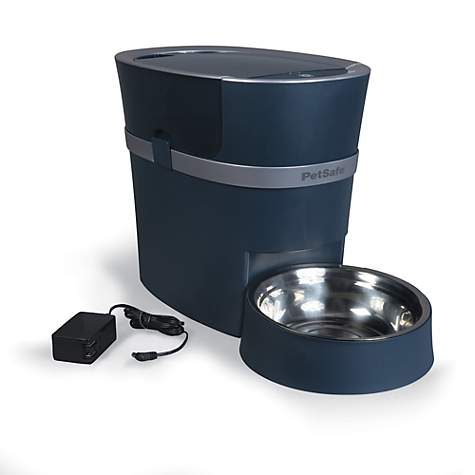 Nothing says luxury like the convenience of an automatic dog bowl. Aside from making your feeding chores super simple, it's healthier for French Bulldogs to eat slowly. This model works with an app so you can feed your dog from anywhere. It features scheduling abilities with flexible meal times and portions. Show your bestie some love with the gift of healthy eating habits.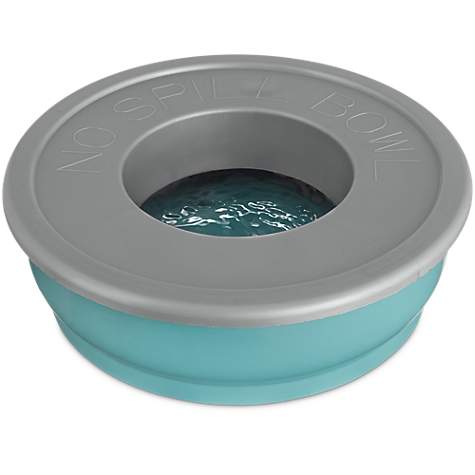 Travelers and clean-freaks alike love Good2Go's No-Spill model. It is a plastic bowl, but it's BPA-free and sturdy. While it does not provide healthy posture ideal for everyday use, this bowl is perfect for car rides or when the dogs are home alone. Clumsy puppies are also wonderful candidates for a spill-proof bowl. The bowl holds 2-cups, so it's appropriate for short-nosers.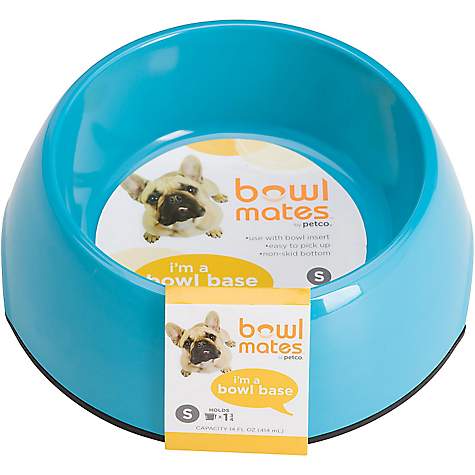 The Bowlmates series is known for buildable sets that are skid-proof and super affordable. They come in several sizes, so you can pick the best dish depth for your breed. This model has a 1.75-cup capacity for Frenchie-sized friends. The Bowlmates bowls are interchangeable, with lots of colors to choose from.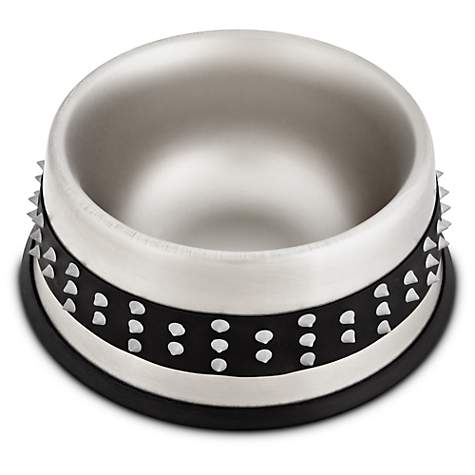 Warning: tough dogs only! If you have a Frenchie with an attitude, you have to get this bowl right now. Seriously, it has spikes. Not to mention, this bowl is another stainless steel option that is designed for durability. The bottom of the base is rubber for accident-proof eating because bad dogs don't give a woof about your floor.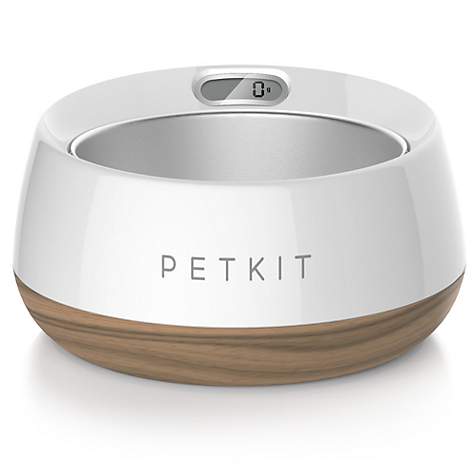 Our final pick is the future of dog bowls. The Petkit Fresh has a modern design with a metal bowl and wood base. It's totally rocking 2018's trendy mashup of nature and tech. This incredibly smart dish weighs your food and reports your dog's daily food intake. Petkit bowls also feature an antimicrobial shell that combats harmful bacteria like E-coli.
What's Your Pick for the Best Food Bowl for French Bulldogs?
Now that you've been filled in on the benefits of using the right dish for your Frenchie, is it time to pick a better food bowl? Make your decision easier by first figuring out what your must-have features are.
If you and your furry friend travel a lot, choose a collapsible model. If your pups are left on their own while you work, it's worth investing in an automatic feeder to keep your dog on a healthy schedule. Whatever the reason, treat your French Bulldog to a new food dish and feel the puppy love.
Will is the proud co-owner of Frankie, a Female Brindle French Bulldog, with his wife Michelle. We share our Frenchie experiences with the world to help health-conscious French Bulldog owners who want a happy, healthy, and long-living dog.