Does someone in your life love Frenchies? Is there a special occasion coming up? If you're looking for French Bulldog gifts from Amazon, here are just a few of the coolest, quirkiest, and most memorable items to buy.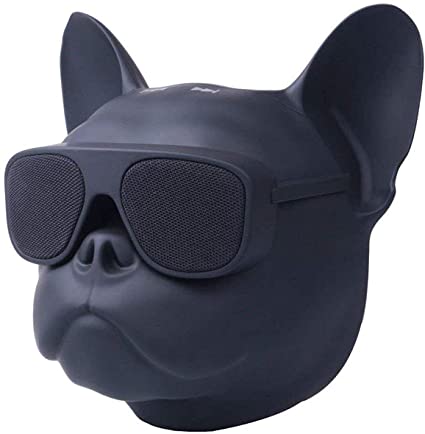 Play music. Take phone calls. Listen to audiobooks or hands-free recipes. These are just a few of the possibilities of this wireless, portable Bluetooth speaker, so it'll be a multipurpose gift for people of all types. It even checks off the "Frenchie lover" box since it's shaped like the head of a French Bulldog!
---
---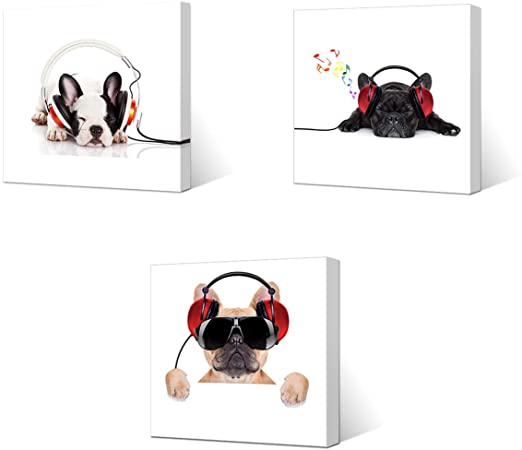 Help them do something a little different with their wall art when they hang this trio. Each one bears a different French Bulldog in oversized headphones as they rock sunglasses or create musical notes. Additionally, they're printed on canvas fabric squares stretched over wooden bars, so they'll add a textural element to your friend's interior design as well as a visual one.
---
---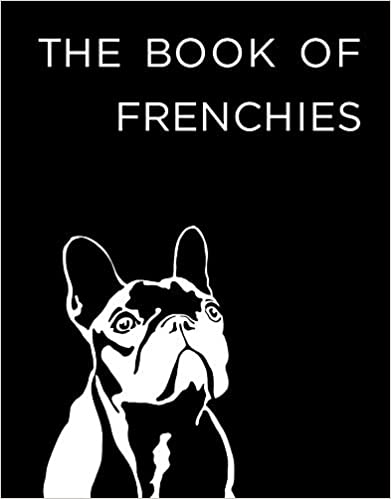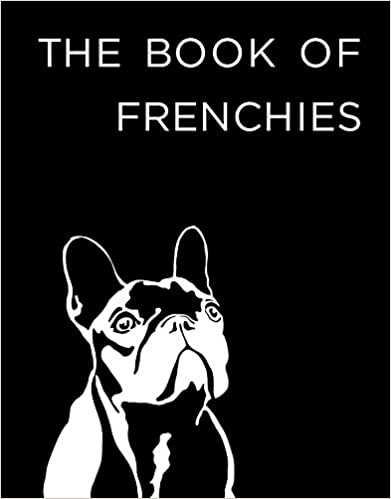 The Book of Frenchies is a sleek and sophisticated hardcover that will look great on their coffee table. It's just as nice on the inside, too; it's filled with glossy, high-color photographs in addition to "Frenchie facts" that present all kinds of trivia about the breed. If you want a chic and contemporary gift for the dog lover in your life, The Book of Frenchies can deliver.
---
---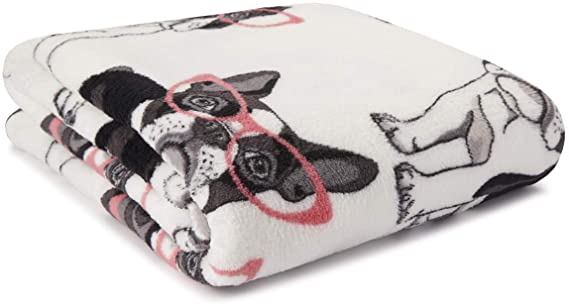 Measuring 50 x 60 inches, this blanket is small enough to be light and portable while also being large enough to suit a wide variety of needs. Its soft, fuzzy fleece will be perfect for cuddling on the couch; its durable stitching will keep it together even when it's used on sandy beaches or rocky campgrounds. The adorable pattern of French Bulldogs is just icing on the cake!
---
---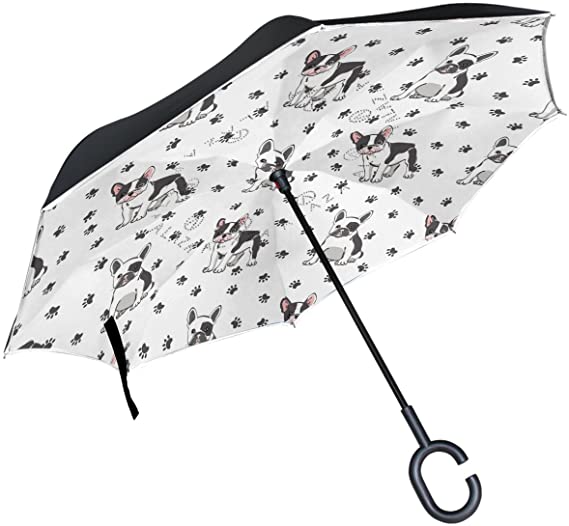 When they have an umbrella as cute as this one, they might just hope for rainy days! It's a solidly constructed item with durable, waterproof materials and an inverted folding design, but the real charm point is the French Bulldog pattern printed on the interior. Every time that the umbrella owner looks up, they'll be greeted with adorable pups and cute paw prints dancing between them.
---
---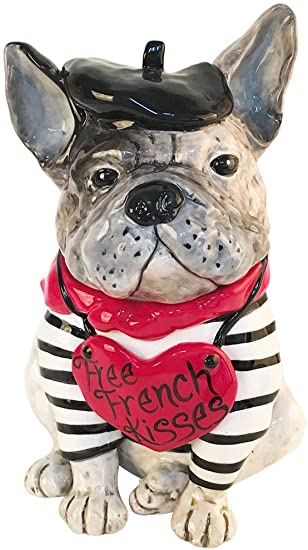 Is there anything cuter than a French Bulldog living up to its name with a black beret and a black-and-white striped shirt? This little guy could be sitting outside a cafe in Paris carrying a sign saying "Free French Kisses." The fact that it's a ceramic treat jar makes it even more awesome. Fill it with cookies, oatmeal balls, and peanut butter bites to make it a welcome sight to humans and canines alike!
---
---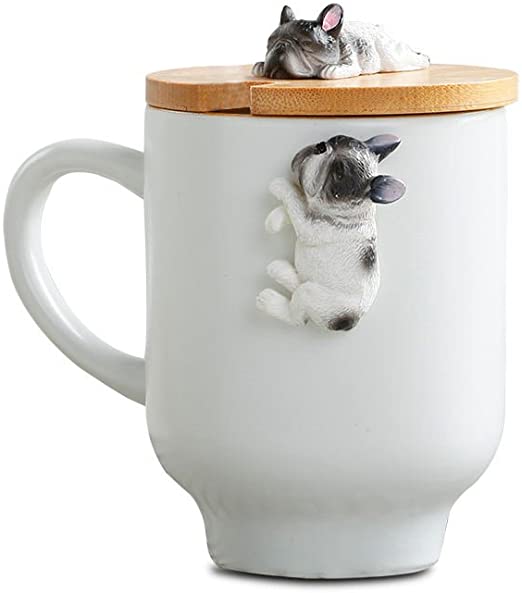 Coffee mugs are a dime a dozen, so if you want to step things up a notch, you'll need a mug like this. Not only does it boast thick, high-quality white ceramic, but it also comes with a fitted bamboo lid complete with a spoon or straw hole. Two sleeping Frenchies adorn the top and side for a cool 3D element. If you're looking for a coffee mug that will put all of their other coffee mugs to shame, you've just found it.
---
---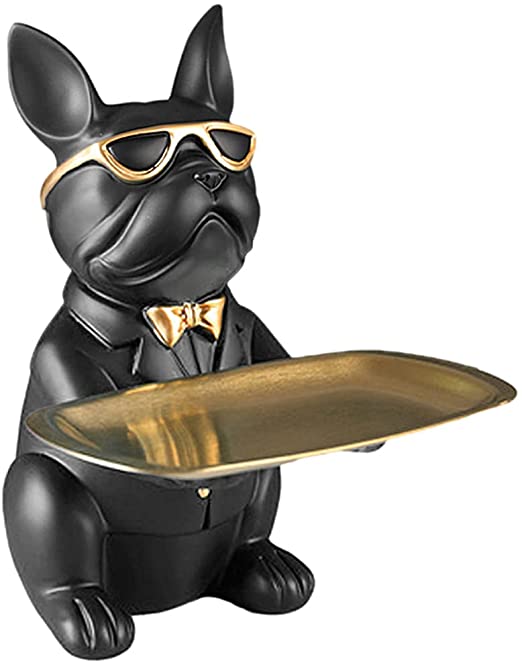 Who needs a butler when you have a Bulldog? This statuette is shaped like an ultra-cool Frenchie in a suit and sunglasses. It's holding out a golden tray that matches their golden bow tie, and can be used to collect coins, keys, phones, earrings, perfume bottles, and more. It's here to serve and to look stylish while doing it.
---
---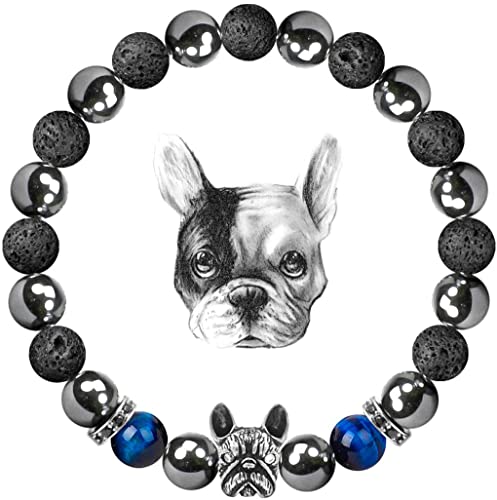 Help them get more out of their jewelry with this magnetic natural stone bracelet. It has a Frenchie charm, sure, and that makes it adorable, but its real selling point is its beads. Each one alternates between silver magnetic hematite and pitch-black lava rock, and together, they offer amazing therapeutic benefits. People have claimed to see results with stress, anxiety, depression, malaise, and more.
---
---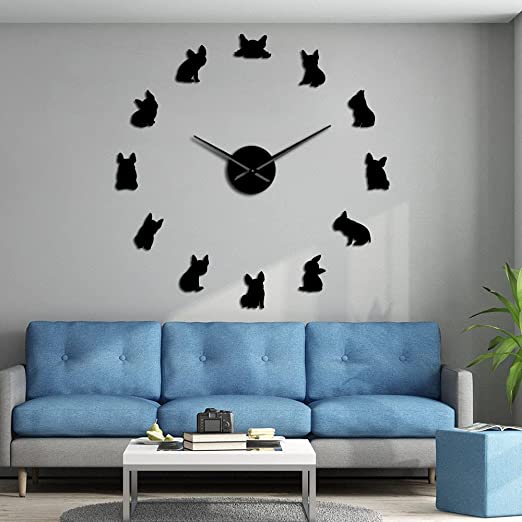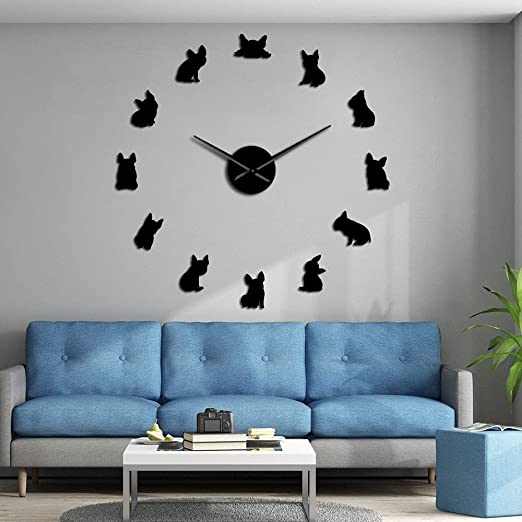 You've never seen a clock quite like this one! Instead of numbers, each hour is represented by the silhouette of a French Bulldog, and they "float" on the wall as individual shapes grouped around a central dial. Another cool feature is that they have a different design for every hour, so your gift recipient will get to decorate their home with a dozen unique Frenchies as they sit, stand, sleep, stretch, and more.
---
---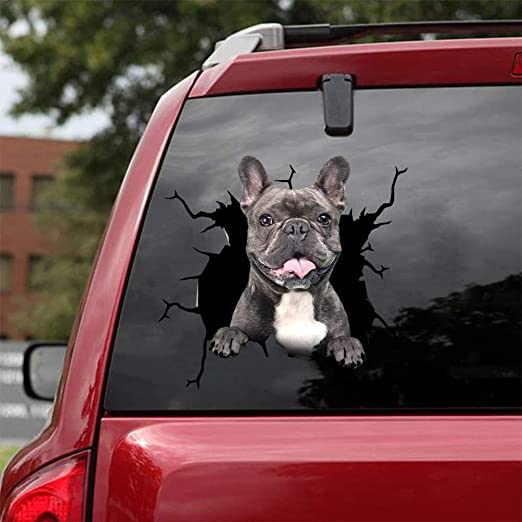 Make people do a double-take when they glimpse this decal out of the corner of their eye. It's a grinning French Bulldog, but it's poised within a remarkably lifelike piece of shattered glass, so it'll look like the Frenchie has just caused an accident in its eagerness to greet you. For best results, tell your buddy to stick the decal on a car window or another kind of glass.
---
---
These are just a few of the best French Bulldog gifts on Amazon. Whether you're holiday shopping or celebrating a birthday, anniversary or some other special occasion, these presents will be perfect for someone who can't get enough of their Frenchie.
Will is the proud co-owner of Frankie, a Female Brindle French Bulldog, with his wife Michelle. We share our Frenchie experiences with the world to help health-conscious French Bulldog owners who want a happy, healthy, and long-living dog.