One of the perks of being the owner of a French Bulldog is how adorable they look in clothes.
This rare and friendly breed loves human-contact and is sensitive to hot and cold temperatures, so warm your dog's heart and fur with these 10 must-have fashion choices.
We handpicked each one with Frenchies in mind.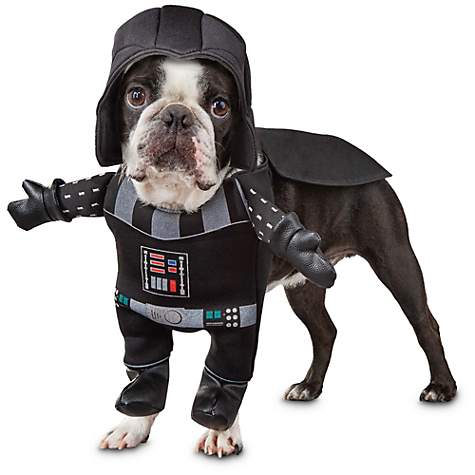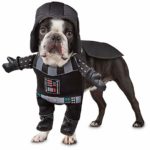 Your Frenchie will be an unstoppable "force" in this Star Wars-themed ensemble. It has all the high-tech detailing of the quintessential villain and comes with Vader's trademark helmet and arms to complete the illusion of walking on two legs.
There's even a soundbox with Darth's signature breathing. The biggest pro of this costume is the hilarious videos you will surely take. Some anxious dogs may not like headgear or sound-effects, and the stuffed arms could make long-time wear uncomfortable, so use this one sparingly!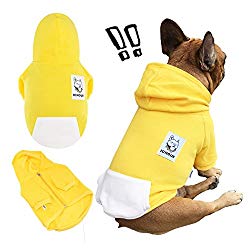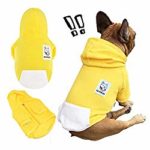 This hoodie is designed with Frenchies in mind with a wider shoulder and thicker chest style. It also has a unique zipper that prevents dog hairs from getting stuck. Its vibrant yellow color pops, and the cute Frenchie logo stands out too!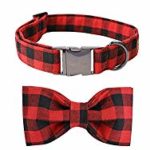 Accessorize your Frenchie with this cute plaid bowtie! This bowtie is hand-sewn with designer fabrics, making them durable, comfortable and safe. They attached to the collar using an elastic strap.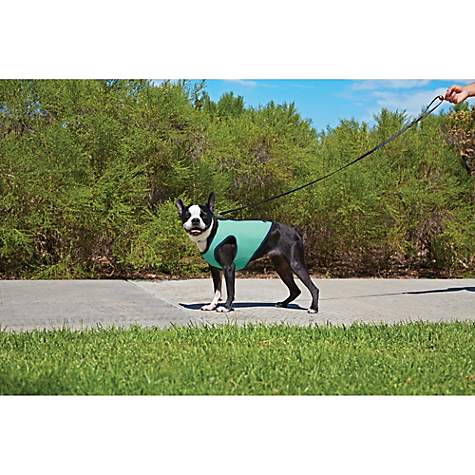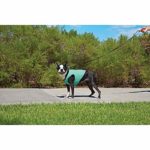 This vest is an Ask Frankie favorite for its potential to prevent heatstroke (Frenchies are especially prone).
Simply get it wet and your Frenchie can stay cool outside for extended periods, making it perfect for hiking or camping. It's an attractive blue and has simple velcro closures.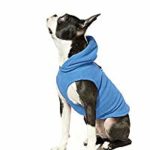 The Fleece Vest Hoodie is perfect for protecting your pup during the cold winter months, made from 100% polyester. It also has a helpful O ring attached on the back for walking your Frenchie. Plus, it looks awesome!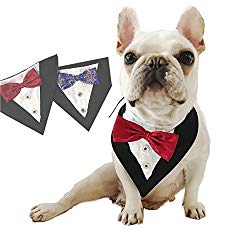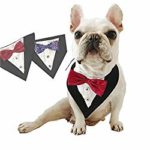 This fashion pick will make your Frenchie the highlight of your snazzy dinner party. It has elegant details for a black-tie affair, including buttons, a bowtie, and lapels. It's perfect for a wedding, Halloween party, or just some cool Insta photos.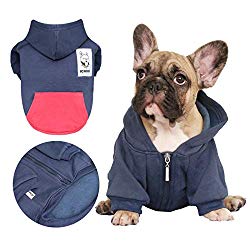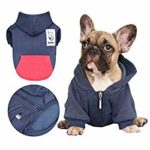 Another cute hoodie designed specifically for short, stocky breeds of dog. The material is soft, the design is cute, and the structure is well-made, the fit is perfect!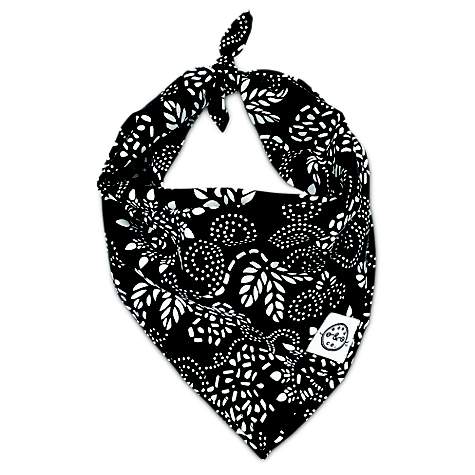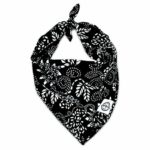 Your Frenchie will stand out from the crowd in this tropically-inspired bandana that really pops.
It's easily adjustable and chic, and even has matching accessories to give your dog a complete ensemble that will make other dogs jealous.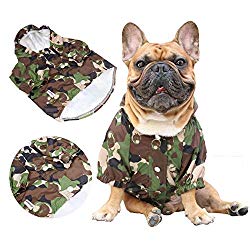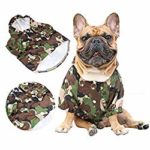 Perfect for the outdoorsy Frenchie owner, this water-resistant coat is both windproof and rainproof – plus it suits the Frenchie attitude!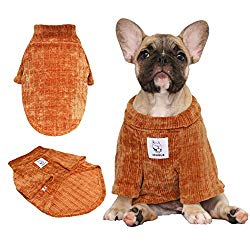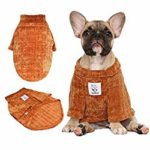 This comfortable winter-warmer turtleneck is perfect for the hipster Frenchie. It's just what your pup needs when they are lounging around the house.
Which French Bulldog Clothing Choice Is Right For Your Dog?
What you purchase should depend on the climate you live and your plans for the outfit. This way you can ensure your French Bulldog is kept the perfect temperature while looking the part of a fashion dynamo.
Will is the proud co-owner of Frankie, a Female Brindle French Bulldog, with his wife Michelle. We share our Frenchie experiences with the world to help health-conscious French Bulldog owners who want a happy, healthy, and long-living dog.