French Bulldogs are adorable, beloved members of the family. Their squishy faces, pointy ears, and sturdy bodies give them a distinctive look that sets them apart from other dog breeds.
While a Frenchie is a fantastic addition to any loving family, they have some special characteristics that make it necessary to have unique supplies on hand. These 12 items will make living with your Frenchie even more fun and enjoyable.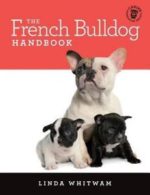 This useful book will teach you everything you need to know about your French Bulldog. The book contains all the wisdom you need to keep your favorite dog healthy and happy.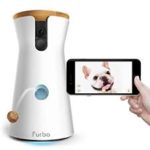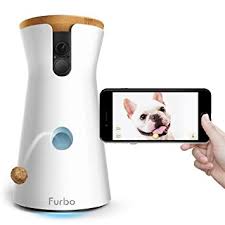 Keep an eye on your Frenchie when you can't be at home. The Furbo dog camera provides full HD video of your pets. It detects barking and will alert your smartphone. The camera can even toss treats to your dog! It's perfect for keeping your dog company when you can't be there.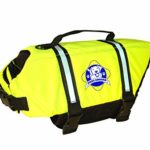 A life jacket is a must-have if you plan to take your dog swimming or boating. They are buoyant and fit well, protecting your Frenchie from water mishaps.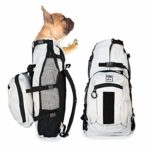 When you're taking a long walk, sometimes those short Frenchie legs can't keep up. Use this vet approved backpack carrier to take your little friend anywhere you want to go. It's fully ventilated for cool comfort.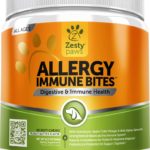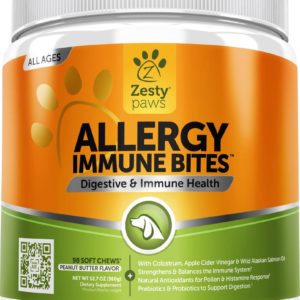 Frenchies are prone to environmental allergies. With Omega-3s, prebiotics, and probiotics, these peanut butter flavored soft chews will help support your dog's immune system. Most dogs love these treats and over time they will help with allergies.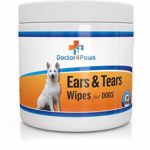 With all those charming wrinkles on your Frenchie's face, you might have difficulty keeping it clean and tear stain-free. These wipes are not only great to keep your dog looking handsome, they are a natural treatment for ear mites and ear infections.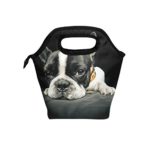 Show off your Frenchie pride by carrying this insulated lunch tote. It keeps food warm or cool and makes an adorable fashion statement.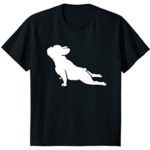 This funny T-shirt will get laughs from other dog owners. The silhouette features a Frenchie posed in "upward facing dog."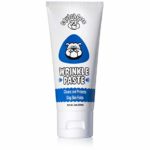 This coconut oil and zinc oxide-based cream is great for cleaning and conditioning those wrinkly faces. Frenchies often have difficulty with itching and dry skin in their wrinkles, and this will keep your pup happy and content.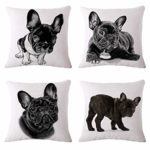 These sweet dog portraits will make great covers for your pillows. They will bring an added touch of Frenchie charm to your home.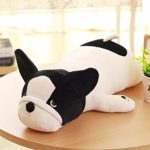 This charming black and white pillow is suitable for kids over the age of 3. It is 19.5" long and very cuddly.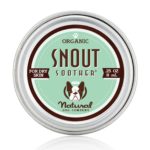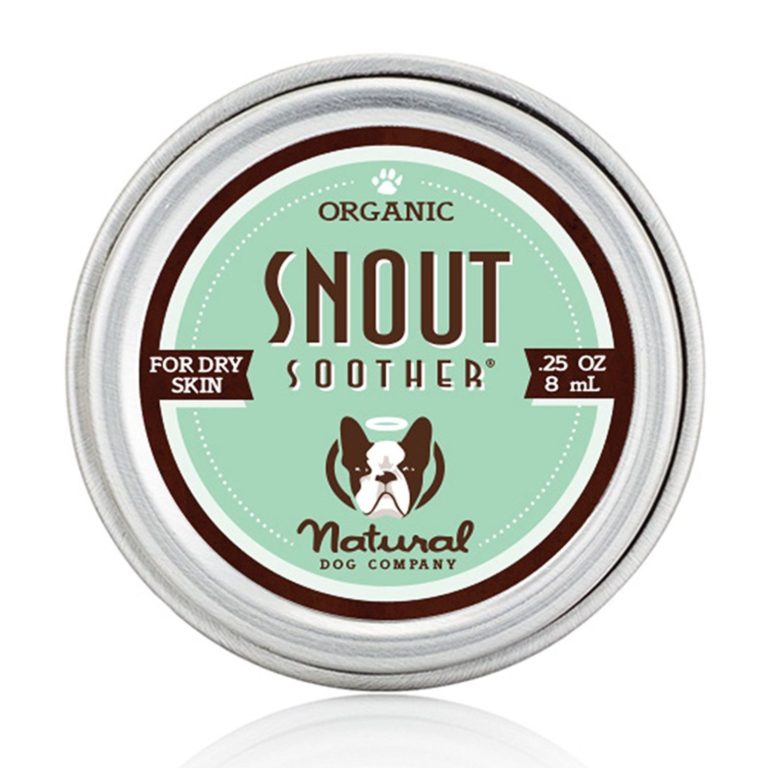 This vegan dog balm is a great way to soothe your Frenchie's chapped nose. It is fragrance-free and has organic ingredients.
Conclusion
Use these 14 awesome products to keep your Frenchie happy, healthy, and entertained. There are also several adorable ways for people to show off their love of Frenchies, from T-shirts to home décor products. When you use these French Bulldog supplies, you'll show everyone how much you love and care for your pup.
Will is the proud co-owner of Frankie, a Female Brindle French Bulldog, with his wife Michelle. We share our Frenchie experiences with the world to help health-conscious French Bulldog owners who want a happy, healthy, and long-living dog.